What'chu Talkin' 'Bout, Willis?: Harden's trade leaves hard feelings for some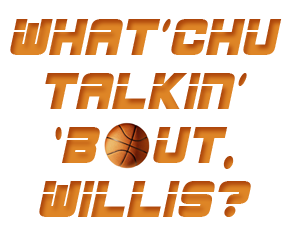 In the OCCC community, 64% of OCCC faculty and students are happy with the Oklahoma City Thunder trade of James Harden. About 42% of the OCCC community still have animosity towards Harden for not accepting the Thunder's offer for $54 million and 70% of the OCCC community believes that the Thunder are still the team to beat in the Western Conference.
On Oct. 27, Oklahoma City Thunder shooting guard James Harden was traded to the Houston Rockets. Houston received Harden, Cole Aldrich, Lazar Haywood, and the Thunder received Kevin Martin, Jeremy Lamb, and two first round picks which could result in a lottery (Top 14) pick according to www.yahoosports.com.
One hundred students and faculty were asked about the departure of James Harden also known in Oklahoma City as "The Beard". Many students were ok with the trade and relieved to see what the Thunder received in the trade including Business Major Rashad Carrethers. Carrethers believes that the Thunder received the better part of the trade. "James Harden is great and all, but the Thunder couldn't pay him what he wanted," Carrethers said, "OKC had to make a decision and they got some (draft) picks and are solid for the future." Business /Economics Professor Charles Myrick understands the trade but still is left wondering what if. "I know the organization is trying to avoid the luxury tax and the draft picks and the two players received for our departed players are good, and we may be a better team for it in the future," Myrick said. "However, I am hurt in our chances for winning the NBA title have diminished this year."
More than half of the OCCC community have no hard feelings towards Harden but are more angered that it had to get this way.
"I am not angered with Harden's actions, I am just angered with the situation," Myrick said. "He was a favorite player of many in the OKC area, and now he is gone."
However, Carrethers is not so forgiving of "The Beard" and his decision to turn down the four year $54 million dollar deal. Carrethers believes his animosity towards Harden could result from him losing confidence in the Thunder's title hopes. "$54 million is a lot of money to play ball and I think he should have sacrificed for the team," Carrethers said, "This trade may have big positives in the future but I believe the Thunder will not win the championship this year because of the trade."
Disclaimer: The opinions and views expressed in this blog are the opinions of Brandon Willis and do not reflect the opinions or views of any other Pioneer employees.
To contact Brandon Willis, email sportswriter@occc.edu.