What did Harry Potter do that was so wrong?
What do Harry Potter, Romeo and Juliet and Huckleberry Finn have in common? They are all characters in books that have either been banned or challenged in Oklahoma.
During Banned Book week — Sept. 27 through Oct. 3 —and beyond, the OCCC Library will provide students an opportunity to see and read many of the books that have been challenged or, in some cases, banned at certain libraries, said Reference Librarian Rachel Butler.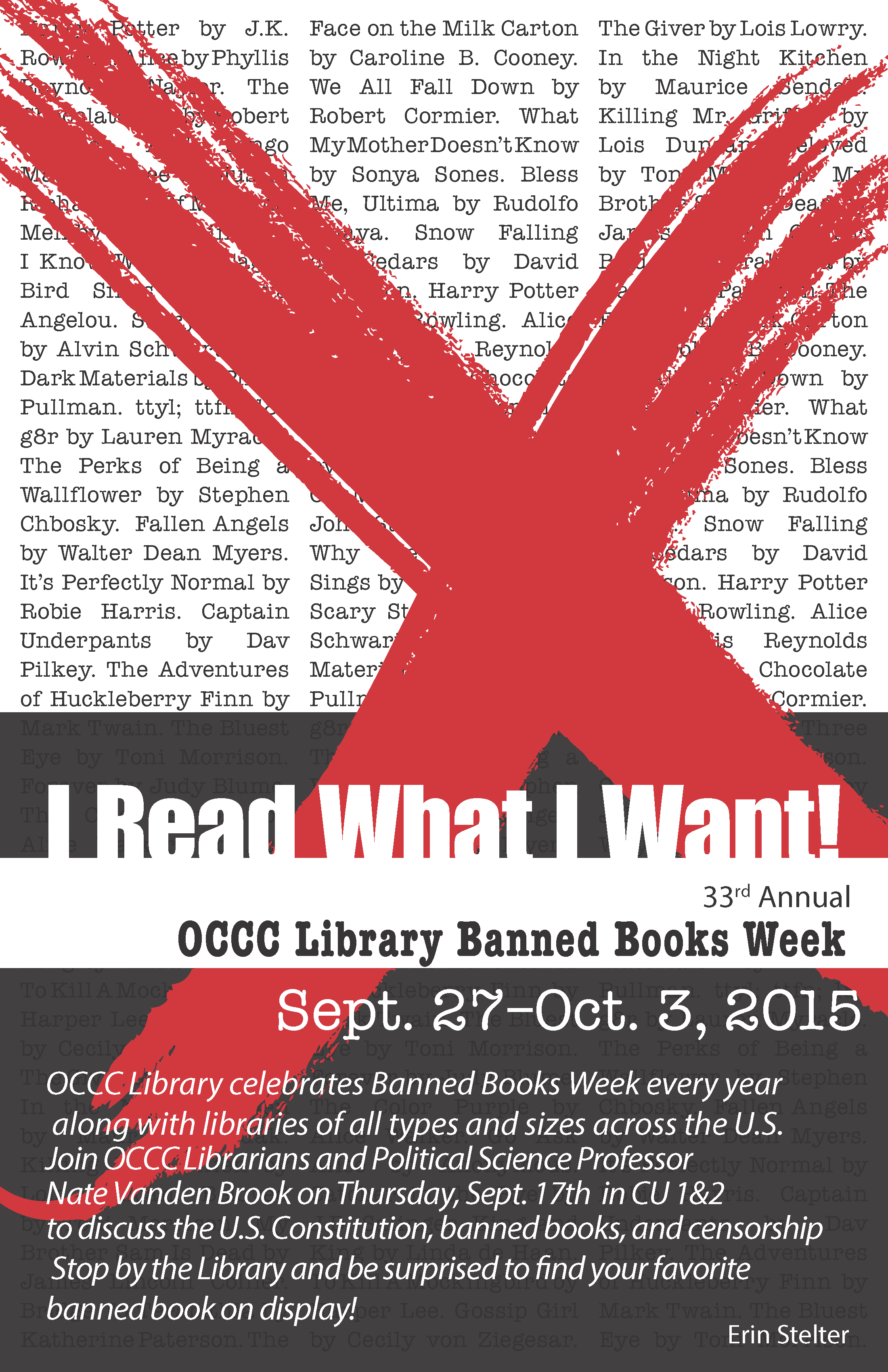 "We have [the event] because we believe it is important for people to have their own ideas, read whatever they want to help them get ideas and be able to think what they want to think." Butler said.
She said a table of challenged and banned books will be set up during the week. Attached to each book will be an explanation of why people wanted to get them removed from a library, or why those books were officially banned.
"Students are extremely interested in knowing why other people want to ban [the books]," Butler said.
"There are many books that students like but might have not read in school themselves. Students start thinking, 'What is wrong with this book?'
"It really gets people thinking about ideas and opennesses. We should all have opportunities to read what we want and have our own ideas."
Nursing student Linda Ortega said she can't understand why "Harry Potter" would be under fire.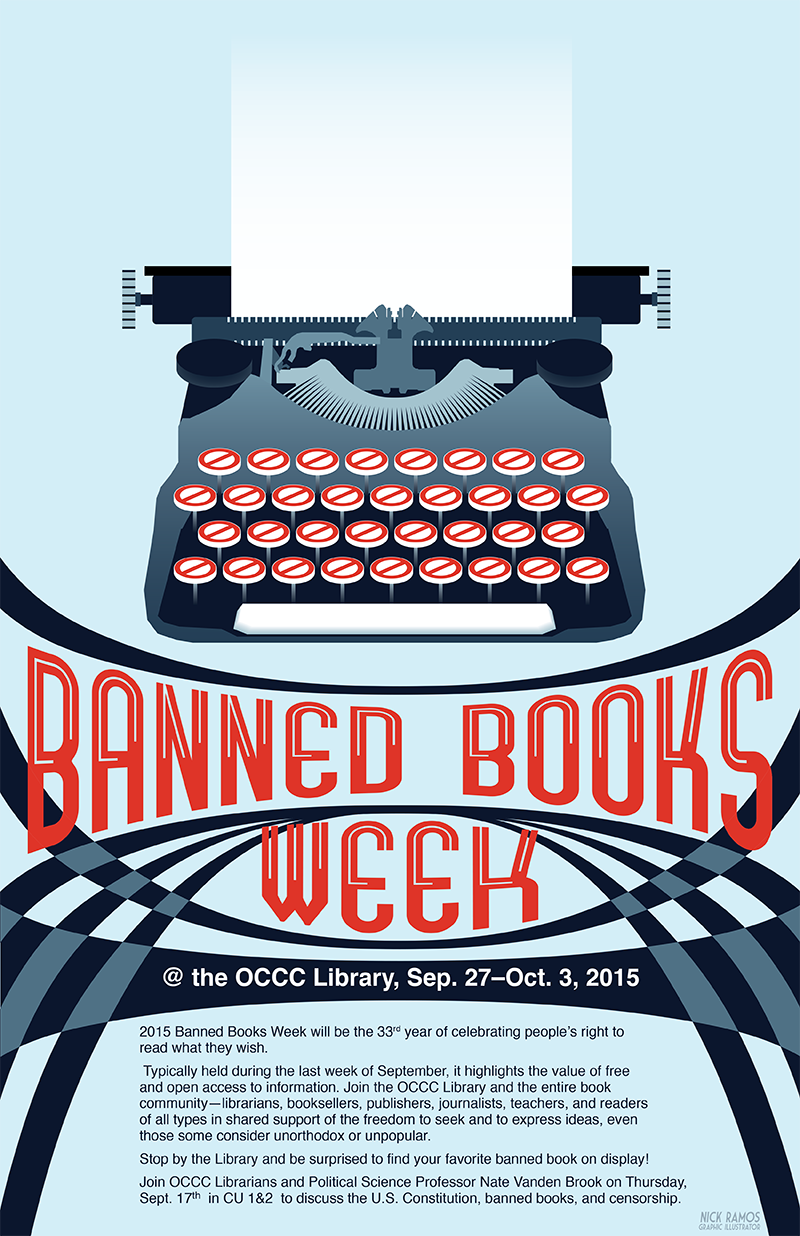 "I think [people who want to ban books] are selfish," she said. 'Harry Potter' books are about friendship, family, facing your fear and bravery … . People can learn a lot from Harry Potter."
Butler said the OCCC event will last at least two weeks because of its past popularity.
All books on the display are are available for check out, she said.
Miranda Lopresti, diverse studies major, said she is excited about the event. She said it's a good ideas to look at books that have been banned and to know the reasons behind that.
"I cannot see anything wrong with having an event which pretty much just encourages you to see different point of views," Lopresti said.
For information about Banned Book week, contact Butler at 405-682-1611, ext. 7643, or at rbutler@occc.edu.
Check out OCCC library's Facebook link to see the 2014 Banned Book display at www.facebook.com/occclibrary. Look in the photos section.
THE SHORT LIST OF STATE BANS AND CHALLENGES
"Of Mice and Men"
sexual overtones, language, racial slurs.
"Romeo and Juliet""To Kill a Mockingbird"
sexual overtones, language, racial slurs."Twilight"
racy, occultic.
"Anne Frank: The Diary of a Young Girl"
sexual material, homosexual themes.
"Alice's Adventures in Wonderland"
Talking animals.
"Autobiography of Malcolm X"
racist view, advocates anti-white racism and violence.
"Animal Farm"
objectionable political theories."Charlie and the Chocolate Factory"
espouses a poor philosophy of life.
"Fault in Our Stars"
crude language, sexual references, inappropriate for age group.