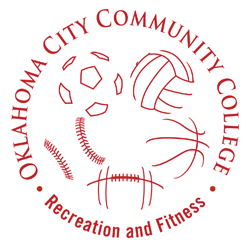 Throughout the month of July, students, non-students, faculty and staff now have various opportunities to increase their health and strength through a series of Wellness Center class sessions throughout areas of the Wellness Center.
Designated rooms on campus are offering Boot Camp, Pilates, Zumba, Spinning and Combo Aerobics through July 28.
Sports and Recreation Specialist Eric Watson said participants can enroll any time before the classes end.
Being active can make for a healthy lifestyle and can lead to a life of better living, Watson said.
He said OCCC's fitness classes are special.
"The participants understand what needs to be done, and they understand the basics of exercise in a normal perspective, which brings them a long way in staying unique," Watson said.
Boot Camp is held 5:30 to 6:25 p.m. Mondays and Wednesdays. Participants will use hand weights, tubing and body bars to increase lean muscle.
The cost is $30 per person and $20 for OCCC students.
The Pilates program, which consists of exercising on a mat and abdominal exercises, is 6:30 to 7:30 p.m Tuesdays and Thursdays. The cost is $30 person and $20 for OCCC students.
Zumba, a Latin dance class which focuses on principles and benefits the active adult group, is 7:30 to 8:15 p.m. Mondays and Wednesdays. The cost is $30 per person. Spinning also is offered from 6 to 6:45 p.m. The $25 program offers stationary bikes for users.
Watson said one payoff of being in a fitness classes is the satisfaction participants get in setting a goal and dedicating themselves to completing that goal.
According to the Wellness classes website, OCCC also continues to offer personal training assistance for students needing help.
"Through setting up the fitness classes and working with people, the courses have even taught me how to multi-task and get more things done," Watson said.
Certified personal trainers also are available for all OCCC students, faculty and staff.
The initial assessment is $30 per person and four sessions is $120 for a minimum of 30 minutes. Also, one session including initial assessment and training is 45 minutes minimum for $60 per person.
For more information about Wellness Classes, contact Watson at 405-682-1611, ext. 7786, or the Wellness Center at ext. 7310.
Students and those interested in enrolling can visit www.occc.edu/RF/Wellness-Classes.html for more information.