Wellness Center gym set to upgrade
Soon, OCCC's Wellness Center will sport 10 new pieces of cardio equipment and 19 new pieces of other equipment, said Recreation and Fitness Acting Director Mike Shugart.
Shugart said the equipment, manufactured by Octane Fitness and Hoist Fitness, is being purchased through 2nd Wind Exercise Equipment.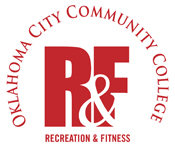 Some of the new equipment includes treadmills, a variety of ellipticals, a leg press, biceps curl machine and several free weight benches. Currently, OCCC's Wellness Center has around 25 machines students can use, he said.
Those fall into three categories: cardio machines, selectorized machines and free weights.
Shugart said the type of machine a students would use depends on what he or she is hoping to achieve.
"If somebody's trying to lose weight, they're going to … go on the cardio equipment, but if somebody's trying to build muscle, they're going to be using the machines and the free weights."
Civil engineering major and international student Khoosheh Eghbal said she has been using the facilities in the Wellness Center for most of the three semesters she has attended OCCC.
Eghbal said that she enjoys equipment such as the cable machine and the squat rack when she works out but wishes there was a better variety.
"I would say they're missing a lot of stuff for upper body working out," she said.
Eghbal said everyone could benefit from the area.
"Diet and working out are not part of [everyone's] schedule," she said.
"It's something that you need to get used to, to plan every day, go to workout. I think it needs a little more attention."
Shugart said when the equipment arrives and is set up, he plans to have a grand re-opening of the Wellness Center. The date will be announced later, he said.
For more information, call 405-682-7860, visit the Recreation and Fitness office on the first floor of the Main Building or go to their website at www.occc.edu/rf.