Weather app needed in Oklahoma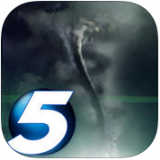 After nearly a year in Oklahoma, there are numerous things which make me love this state a lot.
Oklahoma people are so friendly, nice and kind, and the atmosphere is so fresh and peaceful. Additionally, many good educational systems and services are provided all over the state.
However, the thing that confuses me is the weather. Honestly, Oklahoma has the craziest weather.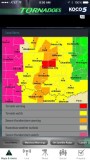 It could be cool in the morning, then get to 90 degrees in the afternoon, then get chilly again at night. Other weather factors exist as well, such as strong winds, large hail, flash floods or tornados that occur every year.
As a busy person, I don't need any unexpected things happening which might mess up my schedule.
Fortunately, after downloading and using the KOCOWeather app, I don't have to worry much about the unexpected.
This free app is really helpful for me by accurately predicting the weather.
There are five sections users will find helpful.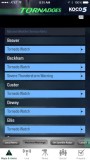 KOCOWeather shows when it is windy or sunny outside, as well as the the expected temperature of each hour, UV degrees, wind speed and humidity.
This app also forecasts the weather for the next 10 days.
The third section has a number of forecast videos which are updated daily.
Furthermore, you also can watch the latest news using this app, saving yourself some time by not having to look for your daily news on TV or at a website.
The last part is my favorite —a real-time radar map that shows the weather all across the state.
It shows users which areas are under flash flood, thunderstorm, high wind, heavy rain, and tornado watches or warnings.
This is such an excellent app made even better because it is free. Everyone should give it a try.
Have an app review idea? Send your suggestion to the Pioneer editor at editor@occcc.edu with Review Idea as the subject.