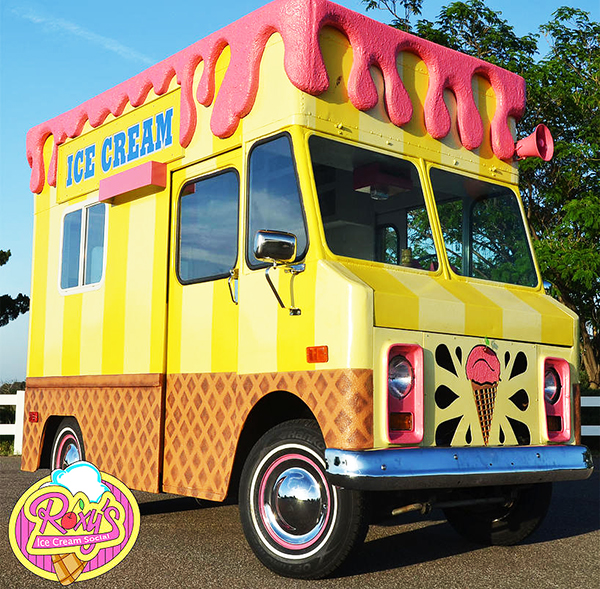 While I do love eating main courses, dessert has always been my favorite part of any meal experience.
My favorite dessert or even sweet snack has and always will be ice cream.
I am what you might consider an ice cream snob. Store-bought ice cream or even fake-tasting ice cream has never been my favorite. Oh, I will still eat it because I believe no ice cream should go to waste no matter how it tastes.
I, like most Oklahomans, have jumped on the bandwagon with the recent food truck craze. After attending events like h&8th and Live on the Plaza, I have been able to explore the various trucks Oklahoma City has to offer. Let me tell you, there are some really great food trucks out there.
I spotted an ice cream truck when I went to one of the food truck events. At first, I was overjoyed, because it's my favorite food in the most adorable truck form.
Then, I had a flashback to my childhood where I was chasing an ice cream truck playing "Ring Around the Rosie" only to get an artificially flavored bar that was supposed to look like Tweety Bird. Those days were fun but not nearly as delicious as I had anticipated.
Roxy's Ice Cream Social is one of the most uniquely colored trucks I have ever seen. It definitely stands out with its brightly colored yellow paint job, waffle cone detail on the bottom and old school pink wheels.
The first time I had Roxy's, I stood in line for about 15 minutes, which is quite a long time for a scoop of ice cream, but it was worth every second.
I got the "Cookies & Cream," which was a little different from the traditional flavor. Their flavor does have the Oreo cookies, but they also added giant chunks of chocolate chip cookie dough into the incredibly creamy vanilla bean ice cream.
While I do recommend the "Cookies and Cream," they also have other great flavors like Pistachio, Salted Caramel and Coconut.
You can get single dips or double dips in either cups or cones. Ice cream cookie sandwiches made with homemade cookies also are offered.
Their hand-dipped, homemade ice cream is some of the best I have ever had. It blows Braum's out of the water any day.
Rating: A+