'Water Matters' focus of OCCC Reads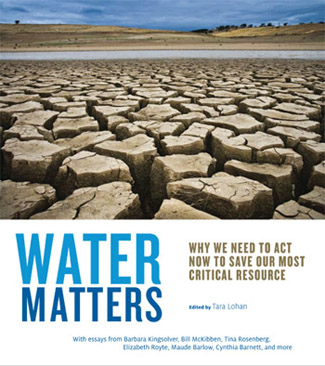 The world's population is ever increasing while our stores of fresh water resources are depleting, according to "Water Matters," the book that has been selected for the OCCC Reads program this year.
As part of the program, students and professors will be talking about an issue at the core of all lives. Water will be the topic of discussion of six different lunch-hour discussions led by OCCC professors this semester, said Librarian and OCCC Reads coordinator Rachel Butler.
The professors hail from a wide range of disciplines including political science, English, humanities, sociology and engineering, she said.
Political science Professor Nate Vanden Brook said selecting water as this year's topic is meant to bring about a broad conversation between multiple disciplines.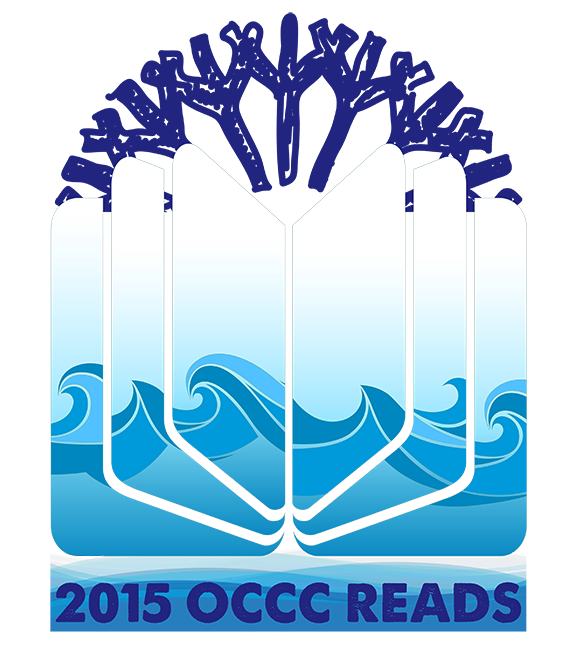 "We have come together as an institution to talk about this, and to talk with our students and our community about the fact of the importance of water and access to water,"he said.
Vanden Brook and Academic Student Success Director Darby Johnsen will be the introductory speakers to the series at noon Monday, Oct. 5, in CU3.
"Without our voices coming together and saying 'Hey, water is important!' nothing will get done," Vanden Brook said.
The OCCC series will continue with a speech by English Professor Angela Cotner on water and ethics at noon on Wednesday, Oct. 21, in CU3.
Physics Professor Tad Thurston will advance the series by starting with the basics. His speech on the history of water will be at noon on Wednesday, Nov. 4, in CU3.
"People in general have the idea that they turn on a faucet and water comes out and that it sort of disappears down the drain," Thurston said.
"They don't understand where it comes from, where it goes, and all the steps that are necessary to get it to you clean."
The next presentation will be over the Nicaraguan Water Crisis given by sociology Professor Lierin Probasco. It will include speakers from Nicaragua. That presentation will be at 12:30 p.m. Monday, Nov. 9, in CU1.
The series will continue with Geography Professor Julie Rice-Rollins' presentation titled "Got Water?" at 12:30 p.m. Thursday, Nov. 12, in CU3.
English Professor Michael Snyder will focus on the Dust Bowl of the 1930s in a presentation scheduled at 12:30 p.m. Thursday, Nov. 19, in CU1.
Snyder will reference Barbara Kingsolver's essay in "Water Matters."
"People don't even think of it as an issue because they take water for granted," Snyder said.
The series will continue into the spring semester as well, Butler said.
She said Logan Layden, a reporter from StateImpact Oklahoma and host of All Things Considered for local NPR member station KGOU will be speaking sometime during the spring semester.
The McAlester native's work has focused on the connection between natural resources, industry, and government in Oklahoma.
State House Rep. Jason Dunnington, (D-Oklahoma City), also will speak in the spring semester as a part of the series, with more details to come, Vanden Brook said. Dunnington serves on the Committee on Environmental Law.
Vanden Brook hopes the series will help everyone see the importance of water conservation.
"Water is a finite resource," he said. "We far too often have too many conversations about peak oil and not enough conversations about the idea of peak water.
"We in Oklahoma are well aware of the importance of water, not just the drought of recent years but the Dust Bowl as well."
Students can receive a free copy of "Water Matters" from the circulation desk at the OCCC library.
For more information about the water matters, including chapter resources, information about water conservation and more, visit http://libguides.occc.edu/water. For more information about the series, contact Butler at rbutler@occc.edu or at 405-682-1611, ext. 7643.