Volunteers needed for the holiday season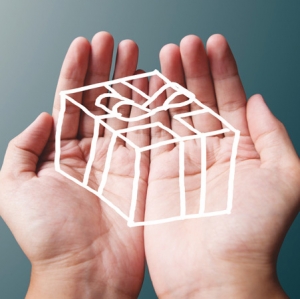 Students looking to volunteer their time this holiday season have a number of great choices, said Student Life Coordinator Brittany Carradine. She said in addition to the list of partner organizations Student Life maintains to help students find organizations they'd like to volunteer with, her department offers service learning trips throughout the semester.
While most of the trips have already passed for this semester, Carradine said, there are two left, both appropriate for students looking to spread holiday cheer.
Carradine said Student Life will visit the Christmas Connection, a non-profit that serves low-income families and seniors, according to the Christmas Connection website. The trip will be from 8 a.m. to 4 p.m., Dec. 1. The organization's seasonal program provides food, clothing, and presents to eligible families and seniors at no cost.
Carradine said Student Life also will visit assisted living center Ross Healthcare where volunteers will be able to interact with the residents in activities including crafts and singing. Carradine said she's especially excited for the visit to Ross Healthcare because it provides a unique opportunity to volunteers.
"All our service learning is important and fulfilling," she said. "But when you're building a house with Habitat for Humanity, you might not meet the family that will live there. When you're working at the Regional Food Bank, it's incredible to know you've helped hundreds of people who might otherwise have gone hungry.
"But here, students get to actually sit down with the people they're volunteering with.
"They can see the effects, get to know someone, interact with the residents. It's a huge opportunity for us and I'm really looking forward to it," she said.
Carradine said her department accepts applications to go on the trips up to midnight the day of the trip.
For those who can't make it to the service trips but still want to donate their time, she said, Student Life has a booklet students can come pick up or find online that lists local organizations in need of volunteers.
"Especially around this time of year, a lot of our partner organizations would love to have more people coming out and lending a hand."
For more information about service learning trips or to get a list of organizations to volunteer with, go to occc.edu/studentlife, or visit the Student Life office on the first floor of the Main Building.
To contact Jeremy Cloud, email communitywriter@occc.edu.