Volunteerism broadens horizons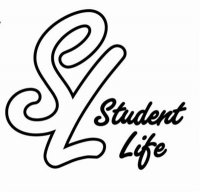 The Civic Honors and Campus Impact awards are great opportunities for scholarships, Student Life Program Assistant Jill Robertson said.
"Civic Honors is more focused on the community and doing community service out in the metro area," she said. "Campus Impact is done on campus and impacts the campus, students, faculty and staff."
Robertson said students who are signed up for either one or both awards and complete the program "receive a medal and get recognition at graduation."
It also goes on their academic transcript.
Robertson said both award programs can be done concurrently or students can choose to sign up for just one.
At the end of the program, she said, Student Life does a final review to go over the experiences and projects each student has completed.
Robertson said most students realize an impact on not just the community, but themselves as well.
" … Not only does it impact those they are volunteering for or with, it impacts them and changes their outlook on the community, and it gives them a broader spectrum of the world."
Robertson said the biggest difference they hear is students are learning a lot more about diversity.
"It opens their eyes to a bigger world and [they] experience more than they would have if they didn't do service learning," she said. "They feel like they have a wider worldview. It's a really good learning opportunity for them to work with different groups of people."
The Civic Honors service trips are diversified, but the Regional Food Bank and Christmas Connection are the ones attended the most, Robertson said.
Service trips are done with groups of around 25. She said going as a group gives students a different experience.
"It's different when you go and volunteer individually … . Whenever you go as a group you get to experience that in a whole new way."
Robertson recommends the program to students, but wants them to know it is a program they have to sign up for and commit to.
"Sometimes students think they can just do the hours, but it is something you have to sign up for and have mentor sessions, a portfolio and a reflective project to do."
Robertson said students who want to participate need to be in good academic standing with a 2.0 GPA and ready to complete the required hours. She said students can stop by the Student Life office to see an overview with the requirements of the programs.
The first service learning trip is to Christmas Connection at 8 a.m. Saturday, Feb. 21. Availability for the trips is limited, so students will have to sign up before that date.
For more information, contact Student Life at studentlife@occc.edu or 405-682-7523.
To contact Katie Axtell, email communitywriter@occc.edu