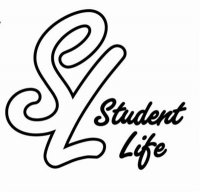 Students looking for opportunities to volunteer in the community can attend the Volunteer Fair from 10:30 a.m. to 1:30 p.m. on Tuesday, Feb. 1, in the College Union, hosted by Student Life.
Twenty-eight agencies are expected to attend ranging from Habitat for Humanity to Big Brothers, Big Sisters, said Jill Lindblad, Service Learning and Student Life programs coordinator.
Participating agencies will host tables where they will share information with students about the opportunities available to them.
"Anyone who is in need of completing service hours for classes or if they're interested in doing the civic honors program … can get resources at this fair," Lindblad said.
"It's also if you're just generally interested in doing service. It's for anybody who's interested in participating."
The service learning program is an opportunity to do community service, but with a learning component involved, Lindblad said.
"What we found is that, yes, doing community service is great, but if we can find a way to connect it with what you're learning in class or what you're learning on your internship, it's that much more beneficial for students."
For example, she said, many nursing students have to complete service learning activities for their classes, Lindblad said.
She said they can use that opportunity to practice their communication and leadership skills.
In addition, she said, it makes them more aware of the resources available to their clients when they do become nurses.
Lindblad said the Civic Honors Program is a program for students who are interested in spending some of their spare time helping within the community while they're at OCCC. Students can sign up in Student Life, where they will have an interview with Lindblad.
Once enrolled in the program, participants are required to complete 50 hours within two years with the various service agencies OCCC has an agreement with, said Lindblad.
After they complete the hours, students are required to build a portfolio that includes vision and mission statements, as well as a letter of reflection that talks about what they have taken from their experience, she said.
The completed portfolio is reviewed by Lindblad and other Student Life members.
Students are then eligible for an honorable recognition at commencement.
There also is an awards ceremony in the spring where they will be recognized, Lindblad said. Both look great on résumés, she said.
If students are unable to stop and browse during the volunteer fair Tuesday, Feb. 1, there also is a website called Impact they can access.
Impact was launched at the beginning of the semester, Lindblad said, and can be found at impact.occc.edu.
The new site has a complete list of all 90 agencies that have an agreement with OCCC, she said. There is updated contact information for each agency, as well as a calendar where agencies can post different opportunities to volunteer at or training opportunities.
For more information about service learning or the Civic Honors Program, contact or visit the Student Life office on the first floor of the Main Building, or visit the Volunteer Fair Tuesday, Feb. 1.