Volunteer fair connecting students
Interested in volunteering but don't know where to start? OCCC's Volunteer Fair kicks off from 10 a.m. to 2 p.m., Tuesday, July 7, in the General Dining Area. Various agencies will have materials and information available about volunteer opportunities, said Student Life Program Assistant Jill Robertson.
"Typically we have between 30 and 40 of our partner agencies show up," she said. "So anyone from the American Red Cross, the Regional Food Bank, the Humane Society — we have a very large variety [of agencies].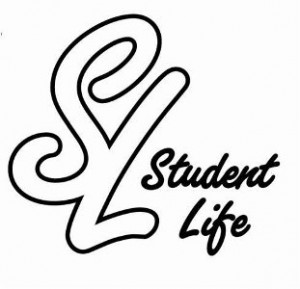 "It's a great opportunity for students to get introduced to the great non-profits that we have in our city and community, and great ways for them to get involved."
Robertson said, sometimes it's hard for students to initiate the volunteering process because they don't know how to reach out for more information. Also, for those in the Civic Honors program, she said, this fair will be very beneficial.
"This is just a really great opportunity to meet face-to-face with these agencies and to kind of hear their story, their mission, what they're passionate about," Robertson said.
Substance abuse studies major Louis Guerrant said he feels volunteering is important because it's selfless.
"I currently volunteer at the VA hospital," he said.
Emergency medicine major James Yarbrough said he's volunteered at homeless shelters and worked with international organizations.
"Volunteering is important because we have the responsibility to take care of each other," he said.
Though the volunteer fair is geared more toward off-campus participation, there are lots of ways to get involved on-campus, Robertson said. She said she encourages anyone interested in helping on campus to visit the Student Life office in the Main building.
Signing up for the Campus Impact program also is a great way for students to get involved, Robertson said.
"It's a newer program so we're still finding opportunities on campus and really exploring all the different volunteer opportunities that we have," Robertson said.
She said some of the projects are helping with the arts festival and ESL discussion groups.
Robertson said students who don't want to volunteer can still benefit from these resources.
"It's really kind of a win-win," she said. "You get exposed to volunteer opportunities but you also get exposed to a lot of resources that are available to the community through these non-profits."
For more information, contact Student Life at studentlife@occc.edu or call 405-682-7523.