Inappropriate behavior in the Bursar's office, items stolen from a locker room and a medical call for low blood sugar were reported to campus police recently.
On June 2, campus police responded to a call from the Bursar's office of a disturbance.
The report by OCCC Officer Jeremy Bohannon said Bursar Cynthia Gary told police a man became upset about not receiving his financial aid money on his debit card after Gary told him the card would not become active until June 12.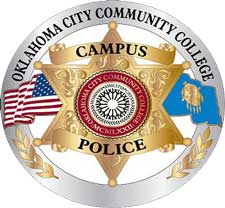 The report showed he demanded his money immediately and "became vocal," but did not make threats to any OCCC employees.
The man was later found at a computer near the Welcome Center.
When asked what happened, he replied there was no answer when he called the card's 800 number, and he thought the "fiber optic lines were being blocked."
The suspect gave his student ID to police, but after it was returned he claimed he was leaving campus.
When questioned about it, the report shows he responded that he's "probably not returning to OCCC again."
The man's name was redacted from the report. Additional information is available in a supplemental report which was requested but not provided.
Campus visitor Leonard Holland was the subject of a theft while swimming at the Aquatic Center on May 27.
Holland, an OCCC Recreation and Fitness program member, "placed his clothes and wallet in a locker … and went to the pool area to swim," according to a report made by Officer Bruce Funderburk.
The report shows Holland returned to his locker after swimming for approximately 45 minutes to find the lock had been twisted off.
His wallet remained but roughly $300 was stolen from it, as well as five blank checks in his name, and his address book.
Security footage of the area was reviewed, but determined to be inconclusive, according to the report.
On June 5, a call came to campus police about a student with "aberrant behavior" in the Visual and Performing Arts Center.
The student was barely able to communicate, but indicated he needed to use the restroom.
According to the report, the student's classmates informed Officer Zachary Andrews he was diabetic and was possibly suffering from low blood sugar.
The report said EMSA was called, and the student, "was given a sugary drink and a candy bar."
He soon became able to communicate more clearly, and informed Officer Andrews his last meal was lunch, and he had no recollection of the afternoon.
EMSA arrived shortly after, and verified the student was in stable condition. He was given a ride home, according to the report.
The student's name was redacted from the report.
Some information was redacted from the reports under the direction of Marketing and Public Relations Director Cordell Jordan who said names are redacted "according to OCCCPD Standard Operating Procedures involving information released and information withheld."
To obtain a copy of the procedure, email cjordan@occc.edu.
To contact campus police, call 405-682-1611, ext. 7747.
For an emergency, use one of the call boxes located inside and outside on campus or call 405-682-7872.