Tuition increase on the horizon, OCCC regents say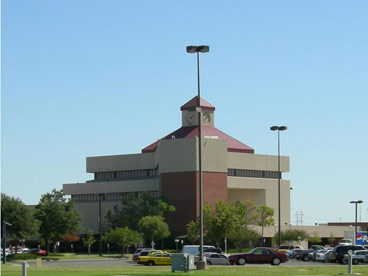 A decline in enrollment combined with no increase in state funding may result in a tuition increase for OCCC students during the upcoming school year, according to the budget plan outlined during the OCCC Board of Regents meeting April 16.
John Boyd, vice president of Business and Finance, said a tuition increase of $2 to $4 per credit hour could help meet budget needs. The current cost of tuition and fees is $95 per credit hour for resident students.
A modest tuition increase would help offset the loss in tuition due to an expected decrease in enrollment, Boyd said. He told regents the decline in enrollment could be anywhere from 3 to 5 percent during the next year.
A possible decrease in state funding, or a stand-still budget, is also a consideration in the possible tuition increase.
"As we move forward in fiscal year 2013, we probably will not receive additional funding from the state and other funding will likely remain flat," Boyd said.
Paul Sechrist, OCCC president, said the need for a tuition increase also is influenced by the cost increases of the services the college provides for students and staff.
Sechrist said to maintain services such as wireless internet for students, health care for employees and other basic services, unfortunately a tuition increase may be necessary.
Sechrist said OCCC has had to increase tuition the past few years to help maintain the budget and meet rising costs with the exception of one year when tuition remained flat.
"We've had a pretty stable budget the last few years," Sechrist said. "As a result, we've been able to have minimal tuition increases."
Sechrist said that one third of OCCC funding comes from student tuition and fees while about half comes from state funding.
The college's current Education and General Operating Budget is about $60 million.
Sechrist said The Leadership Council, a representative student body comprised of members from each student club, has recognized the need to maintain the college's funding by supporting a 5 percent increase in tuition, if necessary.
Regent Chair Ben Brown said the board always gives careful consideration to any tuition increase or other rate increase that affects students.
"When it comes to tuition increases, it's a very difficult vote every time," Brown said.
Despite the difficult decision, Brown said the Board of Regents will do what's necessary to maintain the level and quality of education for the students of OCCC.
In addition to the tuition increase, students may also see an increase in the student activity fee.
The current activity fee of $5.15 per credit has not been increased since 2004.
An increase $1 could be seen during the next school year, making the fee $6.15 per credit hour.
Should the college regents approve a tuition increase, it would still require approval from the State Regents for Higher Education before going into effect.
To contact Emily Mayes, email onlineeditor@occc.edu.