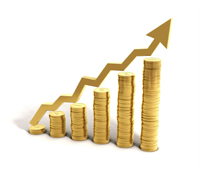 For the third straight year, OCCC employees will not see a raise, and tuition will increase for the second straight year because of the state's economy.
President Paul Sechrist predicts there will be a 5.5 percent reduction in the college's budget for the fiscal year 2011-'12. He said the reduction will not take place until the new fiscal year begins in July 1.
"We have taken on a number of cost containment initiatives in the last two years …" Sechrist said.
He said that has included suspending merit raises for all employees, shifting to a partially self-funded health plan, and placing into a contingency account an additional $1.6 million OCCC has received through the tax district for the past two years.
Sechrist said OCCC was able to increase the college's contingency account in anticipation of a continued shortfall in state funding to the college. OCCC has $7 to $8 million in contingency funds. Sechrist expects OCCC to spend a portion of those funds this year and next.
"The state is the largest source of funding to the college and any reduction from the state impacts the budget," he said.
Sechrist addressed how the budget shortfall would impact the students and faculty at OCCC.
"Our goal throughout the budget shortfall has been to have a minimal impact on services to students," he said. "OCCC has not cut back hours to labs, the library or services, and has added adjunct professors and courses as enrollment increased."
However, Sechrist said, students will be minimally impacted in two areas.
One is there will be no money for a hoped-for increase in advising and financial aid staff. The other is a small tuition increase.
Sechrist said a modest increase in tuition has helped OCCC maintain services to students while adding classes to cope with an increase in enrollment.
"Two years ago money from the state increased and OCCC didn't raise tuition at all," he said. "This year, due to the reduction, OCCC increased tuition by 5 percent.
"The cost of attending OCCC is shifting more to students and less from the state," Sechrist said.
With news of budget reductions comes concern as to what that means for OCCC employees.
Sechrist said 70 percent of OCCC's budget goes to pay salaries.
"To have an impact on the budget, we have to look at how we can contain those costs," he said. "(One would be) by not increasing the amount we pay people."
This is the second year in a row OCCC employees have gone without a pay raise and Sechrist said he doesn't foresee raises next year.
Sechrist said only an increase in money from the state or a dramatic increase in tuition would make pay raises available, which is unlikely.
"The record would reflect every single year we had an increase in state funding, that money went to employees," he said. "The only years we haven't was when state funding is reduced."
Sechrist said he's proud OCCC has been able to "keep every person employed, replace every person who retired, not reduce salaries, not require furloughs, not reduce one benefit, or health care or retirement plan" in America's worst economic time since the Great Depression.
"I'm proud of what we've been able to do in a very difficult situation," he said.
Sechrist remains optimistic as OCCC attempts to navigate through a difficult period.
"We have tried to prepare the best we can [for] the next two years without very severe or draconian methods to students," he said.
"Did we know this was coming? Yes. Did we try to prepare? Yes. Did we do enough? Time will tell."