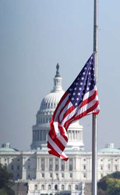 The recent shooting in Tucson, Ariz., that left a 9-year-old girl dead along with five others, and injured 13, including Rep. Gabrielle Giffords of Arizona, was undeniably a tragedy.
The event caused a torrent of debates on seemingly related political issues and speculation on what brought the suspect, Jared Loughner, 22, to attempt to assassinate Giffords at her political meet and greet, Congress in Your Corner, on Jan. 8.
Already, several members of the Arizona Republican party have or plan to resign from office after the shooting. Still other members of Congress defiantly continue to present themselves at meet and greet events.
Some members, however, have called for more security personnel to be employed for protection at events. Authorities have countered that public officials need to take more responsibility for their personal safety by limiting public events.
Obviously, employing more personnel would mean spending more money. Can America afford that in the face of drastic budget cuts and revenue shortfalls? Every day, there are new headlines outlining which agencies can expect what kind of cut in funding, and others that speculate who's next.
Police officers and those who join the military or other forms of security understand the risk they're taking that they might be injured or even die in the line of duty.
Public officials should understand the risk they take that their efforts, opinions, et cetera, might incite anger and opposition in individuals. These same actions may be viewed in a more dramatic light by those such as Loughner.
Should taxpayers pay for more security personnel or other measures for the protection of responsible American citizens who run for office? Or should we expect that they are competent enough to make an informed decision as to whether running for office is the right fit for their lives and families, within their acceptable zone of risk-taking.