Trumpet player Doc Severinsen to perform with Oklahoma City Jazz Orchestra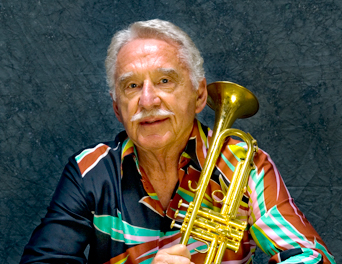 Students can get free tickets to see Doc Severinsen and the Oklahoma City Jazz Orchestra ring in the new year at 7:30 p.m., Tuesday, Jan. 19 in the Visual and Performing Arts Center.
The concert was originally slated for October 26 but was rescheduled due a lip injury sustained by Severinsen, said Performing Arts Series Coordinator Linda Bosteels.
She said Severinsen was selected as part of the series because he is well-known from his time with Johnny Carson and the Tonight Show band.
According to his website, Severinsen is a Grammy-award winner and has made more than 30 albums.
"He's an incredible musician," she said. "He likes to give local organizations a chance to play with him on his concerts, like the Oklahoma City Jazz Orchestra."
She said they have sold more tickets for the January performance than they were selling for the October concert. Still, those who purchased tickets for the October concert can receive a refund if they are unable to attend the rescheduled concert, Bosteels said.
Refunds can be obtained by contacting the OCCC Box Office at 405-682-7579.
Students with a valid ID can get two free tickets for the concert by contacting the Box Office.