Trump Recognizes Jerusalem as Israel Capitol
On Thursday, President Donald Trump announced he would recognize Jerusalem as the capital of Israel. This move is in direct opposition to a long standing precedent of signing waivers to the Jerusalem Embassy Act, which would move the United States embassy to Jerusalem and recognizing the city as the capital of Israel.
Many presidents — including George W. Bush and Barack Obama — and countries around the world supported this waiver, believing that the issues should be resolved peacefully between the Palestines and Israelites.
Thursday, Trump said he believes the waiver was an ineffective measure saying, "It would be folly to assume that following the exact same formula will produce a different or better result. Therefore I have determined that it is time to officially recognize Jerusalem as the capital of Israel."
This decision was met with outrage from several countries including: Bolivia, Egypt, France, Italy, Senegal, Sweden, United Kingdom, and Uruguay, who all called for a United Nations meeting.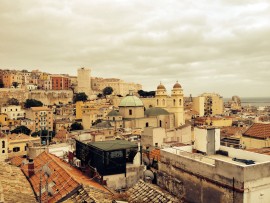 British Prime Minister Theresa May condemned the decision. She said it was "unhelpful in terms of prospect of peace in the region." German Chancellor and French President both condemned the move alongside the Turkish and Australian Foreign Ministers.
Palestinian President Mahmoud Abbas said Trump has ensured that the United States can no longer be an effective mediator of the region. The Chief Palestinian Negotiator, Saeb Erekat, said Trump "destroyed any policy of a two party solution."
The country of Jordan, a United states ally, heavily criticized Trump's move as a large part of its population is Palestinian. King Abdullah II, the sovereign of Jordan, said recognizing Jerusalem as the capital of Israel would "inflame relations" between Christians and Muslims. In an official statement the king said this decision would have "dangerous repercussions for the stability and security of the region."
Trump said how much of Jerusalem was to be considered the capital, was not yet determined.
"We are not taking a position of any final status issues, including the specific boundaries of the Israeli sovereignty in Jerusalem, or the resolution of contested borders. Those questions are up to the parties involved," the president said.
After making this announcement Trump then sat down in the White House Diplomatic Reception Room and signed the Presidential Waiver on the 1995 Jerusalem Embassy Act, the very same act he condemned at the beginning of his speech.  
"Consistent with the Jerusalem Embassy Act, I am also directing the State Department to begin preparation to move the American embassy from Tel Aviv to Jerusalem," Trump said. "This will immediately begin the process of hiring architects, engineers, and planners, so that a new embassy, when completed, will be a magnificent tribute to peace."