Trip offers students service opportunity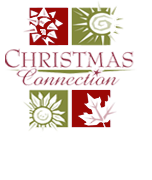 Christmas Connection is an organization that provides household items and basic necessities for low-income residents of Oklahoma City, according to their website. OCCC students have the opportunity to help the non-profit during an upcoming Service Trip.
The Christmas Connection Service Trip is from 8 a.m. until 4 p.m. on Feb. 20.
Jill Robertson, student life program assistant, said while volunteering their time, students can expect to help the organization recover from the 2014 Christmas season.
"Right now, they're kind of rearranging because they just had their big Christmas store, so we kind of help them with their stock and rearranging their store back to the way they want it for the time being until next year," she said.
The Service Trip can be counted as eight service hours for those in a Service Learning Program, Robertson said. However, all students are welcome to attend.
Students can register online.
"If they go online to our Student Life web page and then just go to our events calendar. They can do it that way, or underneath Service Learning, there is a link to Service Day Registration. "Once they find it on our calendar, they just click on the event and there's a little icon on the top right above the description to register. They'll fill out a form online," Robertson said.
Transportation is provided to and from Christmas Connection, and students will meet in the Student Life office the morning of the trip.
For more information, visit http://www.occc.edu/studentlife/serviceday.html or call Student Life at 405-682-7523.
For more information about Christmas Connection, visit http://www.christmasconnection.org/Home/tabid/38/Default.aspx.