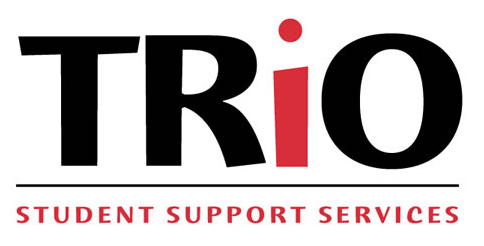 TRiO Student Support Services is offering a variety of events including a bike ride tour through downtown Oklahoma City, and goal planning and healthy living workshops, said TRiO Grant Programs Director Karolyn Chowning.
Chowning said all students can participate.
Students will be able to make a long-term bucket list during a goal-planning workshop at 12:30 p.m. Tuesday, Sept. 24 in CU2.
"That will be pretty exciting," Chowning said. "Sometimes it's pretty clear to talk about, 'Okay, this is the goal that I'm going to make for this semester' or 'This is my goal I'm going to make for the year' or even 'This is my five-year goal' — but we're thinking lifetime goals. In service of that grand idea, we will work on developing little objectives or smaller goals to get toward that."
Students can learn about healthy living at another TRiO workshop at 12:30 p.m. Tuesday, Oct. 1 in room 1X5 in the Main Building.
"We will talk about all the different ways to improve or to keep up your health while you're a college student," Chowning said.
"We will cover a broad range — sleeping, self management, using the gym and exercise facilities on campus, packing your lunch or making healthy choices at the cafeteria."
Chowning said the workshop leads into something more exciting.
"On Friday, Oct. 4, we're going to get a tour of Oklahoma City on bikes and eat lunch downtown," she said.
Chowning said this will be done through Spokies, Oklahoma City's bike-share program.
"This is something that is in a lot of major metropolitan areas, including Oklahoma City," she said.
"You can either get a pass for one day, which is what we will be doing, or you can get a pass for a year.
"That enables you to swipe and rent out one of the bikes and then you just have to put it back within 30 minutes, but it doesn't have to be back in that specific location. There are lots of little kiosks."
Chowning said TRiO's events are open to all students but federally funded supplies are provided only to TRiO students.
Examples would include vehicle rides, beverages, or anything else that is paid for by federal grants.
For the bike tour, Chowning said students who are part of the TRiO program can leave the TRiO office at 10 a.m. and will return around 4 p.m. Non-TRiO students need to provide their own transportation.
Chowning said these events are designed to help students.
"We do things like this especially because one of the larger determinants of graduation or retention is having a connection on campus, of having somewhere else to go other than from your car to class," she said.
"We do socio-cultural activities like this to be able to provide students with a place to create connections."
For more information, call Chowning at 405-682-1611, ext. 7620, or stop by the TRiO office on the first floor of the Main Building.