Tresspassing reported to police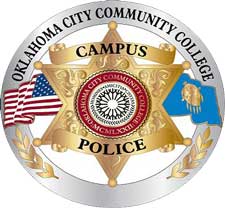 A disturbance and tresapassing were recently reported.
A student entered a restricted area behind the Wellness Center desk Jan. 21, prompting a call to campus police. Officer Bruce Funderburk was told the man was "creating a disturbance" and being confrontational.
Funderburk interviewed the student and reported him as being "aggressive but relatively polite" in conversation.
2015-01-30The student, whose name was redacted from the report, told the officer he was trying to help another student who had been waiting at the desk unassisted. Funderburk told him that under no circumstances was he to enter any restricted areas of the campus.
In another incident, police conducting an off-campus security check on Jan. 24, discovered a pane of glass had been removed from a frame at the Capitol Hill Center.
According to Officer Tim Harris' report, he searched the building after finding the unsecured opening. The report shows everything appeared to be in order inside and no one was found inside.
Harris secured the door nearest the window but was unable to secure the glass. A Facilities work order was filed for the repair.
Information redacted from the reports was done so under the direction of Marketing and Public Relations Director Cordell Jordan who said names are redacted "according to OCCCPD Standard Operating Procedures involving information released and information withheld." To obtain a copy of the procedure, email cjordan@occc.edu.
To contact campus police, call 405-682-1611, ext. 7747.
For an emergency, use one of the call boxes located inside and outside on campus or call 405-682-7872.
To contact Jorge Krzyzaniak, email seniorwriter@occc.edu