Treat others with respect or face the couch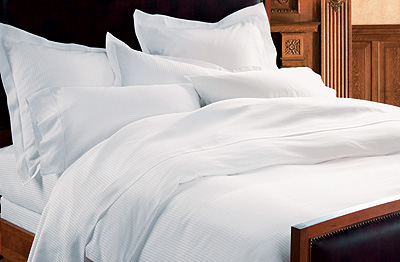 Customer service is a job that many of us have probably found ourselves doing at one time or another.
When I came back to Oklahoma last August after my summer vacation I decided I needed a job. Lots of people visit Oklahoma, meaning lots of people stay over night in the area. There are tons of hotels so I thought getting a front desk job at a hotel would be pretty easy.
Turns out getting the job and learning how to do it was easy. Dealing with people is when it got tricky. There are always the people you run into who are kind and understanding. And unfortunately, as we all know, there are the people who, with no better way to say it, are self-absorbed and believe the world revolves around them.
At said hotel there was a guest who was just that type of person. She checked in very early in the morning and the housekeeper's lists of rooms to clean didn't have her room because she hadn't technically stayed one night yet.
That evening, well after the housekeepers left, she stormed to the front desk to demand a reason as to why her room was not cleaned.
After explaining the housekeeping lists to her she was for no reason even more infuriated, so much so she wanted to switch to a clean room.
She came back shortly after, saying that room was not clean because it had a funny smell, so, again, we changed rooms for her.
Meanwhile, there were many older guests in town for some sort of summer school convention who needed coffee and cookies or pool towels.
The reason she so rudely demanded we switch rooms for her for the fourth time had slipped my mind at this point because she did something I had never expected a grown woman to do, ever.
She came down screaming and throwing her luggage in the lobby, throwing a mid-40s temper tantrum if you will. She swore we were out to get her because we couldn't provide her with a room that suited her. She lay down on the not-so-comfortable couch that is in our lovely lobby and said, "Well if I can't get a decent room, I guess I'll sleep here!"
Fortunately, I had someone else working with me who had a much cooler head than I or I would have simply ignored her and let her sleep there.
My co-worker offered her our best room in the hotel for the same rate she was paying for our least expensive room.
We didn't see her again that night. Hallelujah!
The point to this — grow up, act your age and realize you really should treat people how you want to be treated or I'll let you sleep on a couch when we have 77 other rooms you could sleep in.