Today last day to drop summer classes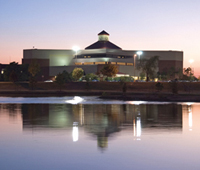 The deadline to drop summer classes at OCCC is today, July 15. If a student is failing the class, dropping it will preserve that student's grade point average because it prevents an F from going on the transcript.
Withdrawing by July 15 results in a W for withdrawal. Receiving a W does not have an effect on a student's GPA, said Mary Turner, Learning Support specialist in Student Support Services.
Dropping a class has both benefits and drawbacks.
"It depends on each person's situation," said Mary Turner, Learning Support specialist in Student Support Services.
"An obvious disadvantage of dropping a class, at this point, is that you have paid for it so you have lost your time and money that you have put into the class," Turner said. "A benefit is that if you are going to fail the class this at least gives you an opportunity to not have that grade reported and gives you a chance to take it at a later date.
"Do some investigating before you make a decision," Turner said. She recommended talking to the professor beforehand to see if there is any realistic chance of passing.
She pointed out that students receiving financial aid need to explore the consequences before withdrawing from a class.
"If you are receiving financial aid, you need to speak with a financial aid adviser to find out what that will do to future aid."
Turner said that, beginning this fall semester, financial aid guidelines are tightening up so it will be very important for students to plan their classes wisely.
"It is very important to meet with an academic adviser so they can help you go through all of your options," Turner said.