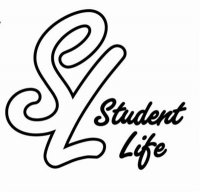 "People don't often talk about suicide, even if they think someone they love might be having suicidal thoughts," said OCCC mental health counselor Jenna Howard.
"They're afraid that if they talk about it, it will put those thoughts in the person's head."
That fear is one of the reasons Student Support Services is teaming up with Student Life to host a Brown Bag luncheon to raise awareness of suicide and how to prevent it.
The event will start with a "first responder" technique called QPR, which will run 12:30 to 1:30 p.m., Tuesday, Sept. 18, in MB 1X5.
"It's an acronym that stands for question, persuade, refer," Howard said.
"You have to question in situations where you think someone might be thinking of suicide, if you think they might be, they probably are.
"You're not going to put those thoughts in their head. Persuade means just that, you need to talk to them, to try and remind them that suicide isn't the way out. And you need to refer them to a professional, get them help."
Howard compared the technique to CPR.
"It's not a perfect solution, and it won't let you fix the problem, but it will help you keep them alive and safe until a doctor can get there and help."
Howard said the training has been available to faculty and staff, and is now being made available to students. In addition to the Brown Bag speech, there also will be a table with information on suicide awareness that will be available Sept. 18 through 19, in the Main Building, Howard said.
Howard said the project was initiated by students, who created and staffed the awareness information table last year.
"We're trying to do a little more each year," she said. "Last year, it was just the table, this year the table and the training. Next year, we might be able to do something more."
For more information, go to occc.com/support or occc.edu/studentlife, or call 405-682-1611, ext. 7523.
To contact Jeremy Cloud, email communitywriter@occc.edu.