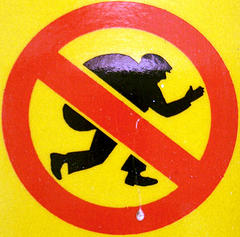 Three thefts were recently reported on campus Sept. 19 and 20.
Food from the college cafeteria, a backpack from the Testing Center and two cans of Red Bull energy drink were reported stolen in the three separate OCCC incident reports.
At approximately 8:15 a.m. on Sept. 19, surveillance camera footage showed a male student, whose identity is withheld from the police report, getting food in a styrofoam container at Carson's and hiding the container under notebooks and attempting to walk out without paying for it.
According to police reports, the student was reported to have been stealing food from Carson's by Facilities Management Assistant Natalie Tobin.
Reporting officer Gordon Nelson said Carson's manager Lisa Robertson declined to press charges.
The report shows Nelson planned to file a student misconduct against the student who was released after he paid for his food.
At approximately 4:30 p.m. on Sept. 19, student April Aulner reported her backpack missing from the college Testing Center.
Video evidence showed the backpack was stolen by an unidentified white male wearing a blue shirt, jeans and a hat worn backwards.
The suspect, according to the report, was accompanied by a white female wearing a pink tank top who appeared to be pregnant.
On Sept. 20, Political Science Professor Dana Glencross reported her office mini refrigerator was open upon her arrival to work. Two Red Bull energy drinks were missing which she valued at $3.50 a can according to the report.
Glencross said there seemed to be no other items missing from her office.
Campus police can be reached at 405-682-1611, ext. 7691.
To contact Mitchell Richards, email staffwriter4@occc.edu.