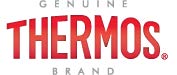 As the leaves begin to turn and the temperatures start to dip, it's clear fall is here to stay — and winter isn't too far behind.
When the days grow cold and dark, sometimes the most comforting thing in the world is a hot cup of soup that warms you from the inside out.
But when you're working and going to school, it's hard to brown bag a steaming cup of anything unless it's to be consumed immediately.
Luckily, that's where Thermos comes in.
Unless you're a camper, the last place you likely heard that name was on the little plastic flask that came with your Backstreet Boys lunch box in fifth grade.
But with the cost of eating out skyrocketing and peanut butter and jelly sandwiches becoming a little mundane, it was time to revisit an old friend.
I recently picked up the 16-ounce Thermos Steel Vacuumware model at Walmart for $16.99 after a pulled tooth reduced my nutritional pyramid to soup, butterscotch pudding and bottles of vanilla Ensure for a few days.
At about 7 a.m. one morning, I put a large can of soup on the stovetop until it began to boil. After it reached that point, I poured it into the thermos. The soup perfectly reached the brim of the thermos, though if you're packing a little extra, Thermos also makes the steel vacuumware container in a 40-ounce version.
Six hours later when I was ready for lunch, my soup was so hot I had to open the lid and let it cool for several minutes.
As a bonus, under the lid is an expandable metal spoon, so you don't need to worry about lugging utensils around with you.
This thermos is perfect for hungry students and office workers who don't have access to, or don't like using a microwave. If you prefer packing cold foods, the model promises to keep items cooler for even longer than it keeps hot things steaming.
The Thermos Steel Vacuumware container is available at Walmart stores and online at www.walmart.com.
Rating: A+
—Whitney Knight
Contributing Writer
To contact Whitney Knight, email adman@occc.edu.