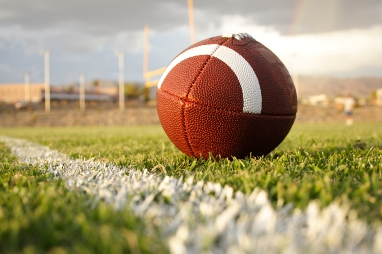 The Oct. 15 flag football game between the Spartans and The Crew showcased great passing and great defense in a one-sided matchup that ended with The Crew handing the Spartans their fifth consecutive defeat with a 36-6 victory.
Jamaal Surrell set the tone for The Crew early in the game by intercepting a Brandon Curry pass and returning it for a touchdown.
The Crew converted their point after to take an early 7-0 lead.
The Spartans' next possession ended shortly after it started when Justin Howell was unable to pick up a first down.
The Spartans then turned to Jeremy Bonsall to be the third quarterback of the half, who helped them gain some positive momentum.
Bonsall and Howell connected on three straight completions, the third of which would result in a touchdown for the Spartans. After a failed conversion, the Spartans remained one point behind The Crew 7-6.
As quickly as the Spartans gained momentum, it was lost when quarterback Franklin Truong and The Crew began to pull away.
Truong started the next drive by finding teammate Thai Phan for a long touchdown pass. After another conversion, The Crew led 14-6.
The Spartans went back to Howell at quarterback to try to take advantage of The Crew defense, but the game plan failed, ending in another interception and the end of the first half.
During half-time, Surrell said, he believed much of the team's success was due to big interceptions in the first half.
"We were able to get pressure on the passer, and that allowed confusion and the possibility to jump in front and intercept the ball," he said.
As opposed to his first half, Truoung spread the ball around to his teammates.
That would led to The Crew scoring three touchdowns in the second half.
Meanwhile, constant quarterback pressure from The Crew defense halted drives from the Spartans.
The Crew coach Danny Williams said he was proud of his team's performance.
"They worked hard and worked together," Williams said. "There's no question at all that the MVP is quarterback Truong."
Truong explained how he was able to help The Crew pull away from the Spartans.
"We didn't want to make any mistakes to change the momentum," he said. "I was able to make safer throws, and let the receivers make plays with the ball."
Unfortunately for the Spartans, their turnovers proved to be their defeat.
"We needed to complete more passes, and have our receivers get in better position to help out the quarterback," Bonsall said.