Test Center director says goodbye after 19 years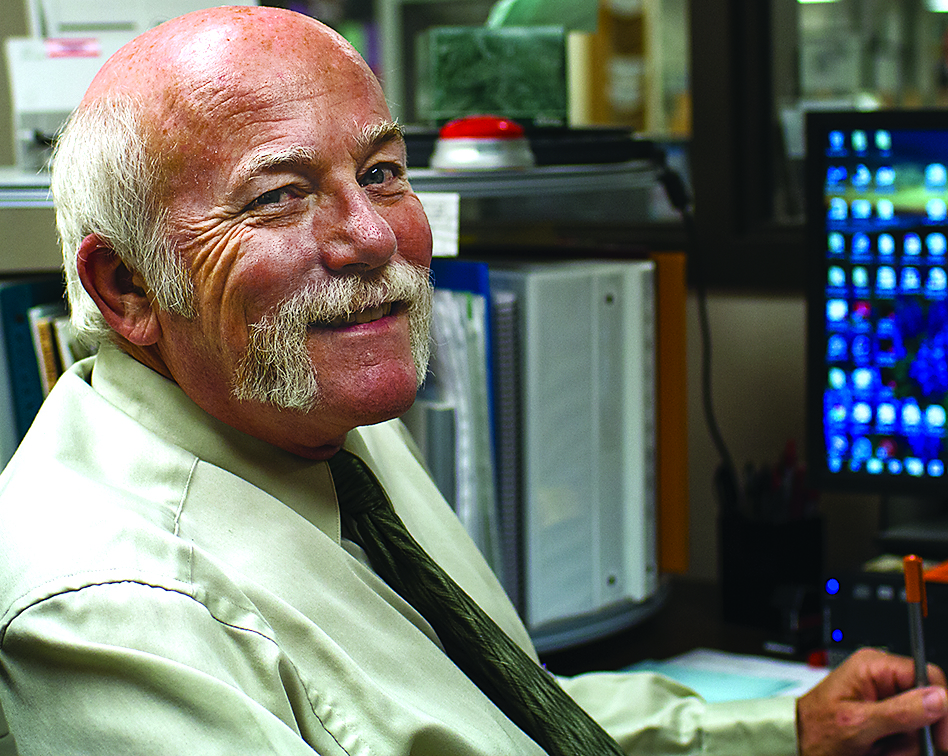 A framed plaque with small sentiments such as, "We'll miss you," and "Thanks for making my email fun," sat on a table near the door, greeting visitors who came to honor a man who for more than 19 years has worked at OCCC.
College staff members added their names and messages to the frame as part of a retirement reception in honor of Jim Ellis, the college's testing and assessment director.
Ellis said he began working at OCCC part-time in April 1994 and became full-time in January 1995.
"Education is evolving and it has been amazing to see the changes that affect the Testing Center," Ellis said.
Jill Lindblad, Academic Advising assistant director, knows Ellis as being a "good guy who always helps everyone."
Lindblad said Ellis walked through the lines during student registration, asking students if they needed help.
Ellis shows compassion and dedication to everyone around him, said Marion Paden, vice president for Enrollment and Student Services. Paden said Ellis's compassion created a positive aura and good working environment.
"His biggest impact is his constant source of energy," Paden said.
"He exudes this energy that is both positive and contagious."
Just as Ellis left an impression on the OCCC staff, working at the college left him with an optimistic and helpful experience, he said.
"What I've learned is that there will always be someone who believes in the students, even when they may not believe in themselves," he said. "It has an incredible power for me."
After his last day at OCCC, July 8, Ellis planned to move to Lake Tenkiller with his wife Melanie, where he will spend his days "tinkering" on cars in the shop they will have there, he said.
Although he's looking forward to retirement, Ellis said, he will also miss OCCC, where "there was a lot of laughing."
"What I've enjoyed most is being with people who want to do something with their lives and helping those people make it work."