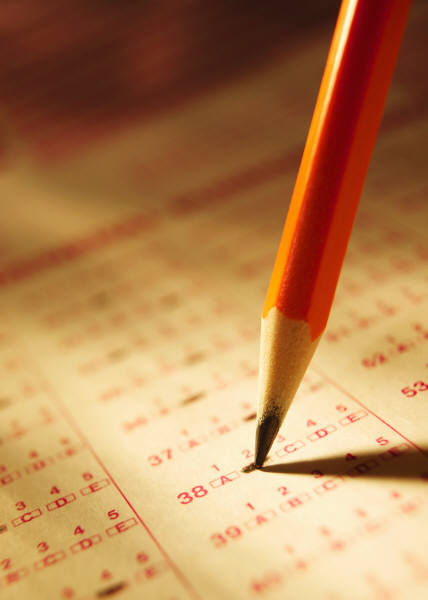 Finals week, May 13 through 18, will be marked by long lines in the Test Center.
Test Center Director Jim Ellis has some tips on how to reduce the wait time.
"Most of the waiting is for a locker to open up," Ellis said.
"If you would like to quickly take the test, then leave your stuff in the car or with a good friend. That way, you won't have to wait."
The only thing students are allowed to have in the Test Center is their student ID and a writing utensil.
Another tip is to get there early. Every year there are about 4,000 students who come into the Test Center during finals week.
"If you want to skip the crowd, the first two hours of the day, from 8 to 10 a.m., are fairly light," Ellis said.
Test Center hours are extended for finals week. Monday through Friday it will be open from 8 a.m. to 11 p.m.
Saturday hours will stay the same, 8 a.m. to 5 p.m.
Students must arrive at least one hour before closing time.
They also must have their student ID. Without the student ID, a student will not be allowed to take a test.
Sophomore Ashley Milligan said she dreads taking finals.
"The Test Center gets bombarded because a lot of people wait until last minute to take their finals," she said.
Luckily, she said, this semester all of [her] finals are in class, but if they were in the Test Center she said she would probably be one of those last-minute test takers.
Freshman Mimi Nguyen said she is a "little stressed" about finals, but is maily stressed about her Biology final.
"There is just so much information," she said.
Student Support Services has information about how to reduce test anxiety. A few good tips are:
• Do not cram.
• Replace any negative thoughts with positive ones.
• Don't get bogged down and worry about questions you don't know, move on.
For more information, visit www.occc.edu/acs/testingcenter.