Blindspot
Summary:
Even with the sappy crap, I still want to know who Jane Doe is!
Each fall brings back the overrated pumpkin spice lattes, oversized sweaters and original TV shows. And, of course, being the curious-minded individual I am, I was pulled into a new series that premiered mid-September.
This particular show piqued my interest with the first preview I was able to catch. Maybe it's because I like tattoos or badass women, but "Blindspot" has sure brought me both.
Unraveling the mystery of Jane Doe and all of the new tattoos on her body, and why one FBI agent's name is inked across her back, are just a few of the big questions presented in the premiere.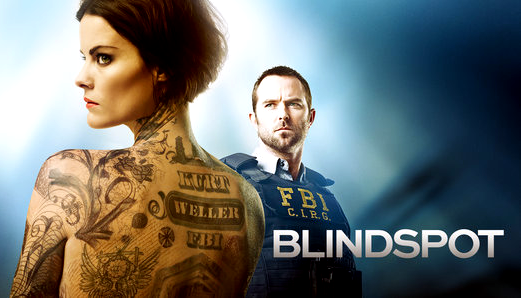 In just that episode, one tattoo unlocks a clue to a bombing planned to take place the very same day.
In the next episode, a similar clue is found in a tattoo that helps prevent more killings.
So far, each time a tattoo is revealed or deciphered, it becomes a race against time. And with every chase, Jane unlocks more memories of herself, although she has a hard time piecing them together.
Within the few episodes agents have a hunch as to who she might be and why she was sent to a specific agent.
"Blindspot" keeps my interest, and gives me a reason to put my son to bed at his bedtime so I can make sure I don't miss a minute of it. The downfall, just like every TV show, is the love story behind it all.
It hasn't happened just yet in this one, but the way things are going, I'm almost positive there will be some lovey-dovey mumbo-jumbo going on before long.
Even with the sappy crap, I still want to know who Jane Doe is, why she was sent to the FBI, who tattooed her body and erased her memory, who the man is that keeps reappearing, why she has a covered-up, old Navy SEAL tattoo, and why the FBI director hides her own FBI file when she sees the case number on Jane's body?