Tame Impala may cause euphoria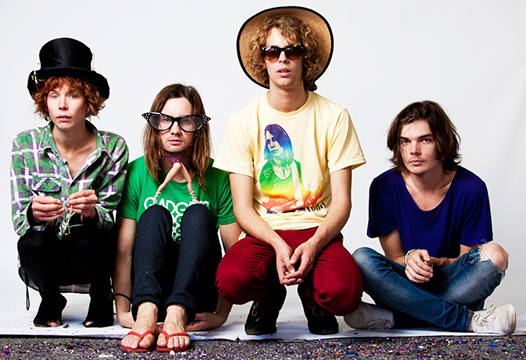 I'm usually too selfish to share an incredible semi-obscure band with the rest of the world, but Tame Impala deserves more recognition.
Tame Impala's frontman Kevin Parker hails from Perth, Australia, and is making a reputation for his band by reviving psychedelic rock and making flip flops cool again.
After listening to their 2010 album "Innerspeaker," and their 2012 sophomore album "Lonerism" countless times, I can't help but want more people to experience the power of the Impala.
I honestly can't say which album is better than the other.
"Innerspeaker" starts things off with the bassy "It Is Not Meant To Be," and leads to the grindy "Expectation" on track 8, which has been one of my favorite songs for a while.
"Lonerism," however, gives off more of a psych-pop sound with track 4, "Mind Mischief," track 7, "Feels Like We Only Go Backwards," and track 9, "Elephant." All of those songs are amazing and make me want to euphorically thrust my fist into the air while sitting on a couch eating Cheetos.
I've found the best way to listen to Tame Impala is to put them on shuffle on an iPod. In this way, you get the full Impala experience and learn to appreciate every song they have produced.
Checking out their creatively filmed and animated music videos is never a mistake either.
The somewhat distorted, yet smoothly orchestrated guitar chords and addictingly rhythmic drumming, make it great music to get you through the day at work or at school.
It's like listening to Paul McCartney singing with Jack White and the Black Keys if they took LSD on top of a mountain.
With that being said, it's a guarantee that almost anyone who listens to decent music can find something enjoyable from these two albums.
As far as I know, there hasn't been much word about the next album release, but I'm sure Parker has some great ideas up his sleeve and won't be afraid to experiment in new ways with other groups.
Rating: A