Suspicious person, possible assault reported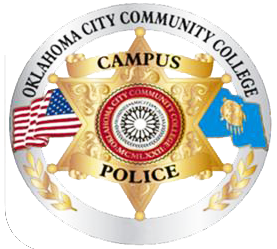 This week's top crime includes a suspicious individual and a possible assault.
Admissions Adviser Jana Wade reported a suspicious person in the Finanacial Aid area at approximately 11:20 a.m. Nov. 7.
The suspect was a 40-year-old white female wearing a long black leather jacket and fedora with long black hair who was believed to have a handgun in her waistband.
According to the report, Wade said she had a brief conversation with the suspect when she stated she needed to be CLEET certified and simultaneously reached underneath her jacket to adjust something Wade thought to be a weapon.
Wade said her actions and words led Wade to believe the suspect was armed.
Officer Daniel Piazza approached the woman, seated at one of the public computers and asked her to raise her jacket. A weapon was not found, but a black metallic flashlight in a nylon case was resting inside of her waistline. The woman was checked for warrants and left campus.
Additional information is available in a supplemental report that was requested but not provided.
OCCC student Jose Pablo, 22, reported he had seen a possible assault in Parking Lot C at around 3:49 p.m. Nov. 11.
Pablo said he had seen a male slap a female. The man was described as being 5 feet, 7 inches tall with a slender build, wearing dark jeans, and a black and white shirt.
While Campus Police were responding, the suspect was reported to be moving to parking lot B. Officers Ronald Ventresca and Dan Martino identified a suspect in Parking Lot B and detained him. Pablo arrived and said the person being detained was not the suspect, so the man was released.
Security footage of the area was reviewed. No suspects were identified and no one was seen being assaulted.
Some information was redacted from the reports under the direction of Marketing and Public Relations Director Cordell Jordan who said names are redacted "according to OCCCPD Standard Operating Procedures involving information released and information withheld." To obtain a copy of the procedure, email cjordan@occc.edu.
To contact campus police, call 405-682-1611, ext. 7747.
For an emergency, use one of the call boxes located inside and outside on campus or call 405-682-7872.