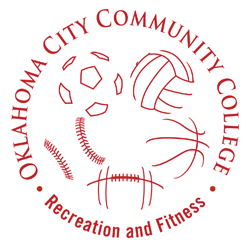 OCCC's Recreation and Fitness Center is offering students and community members an affordable way to keep in shape this summer.
Students who present a valid student ID or individuals who present a valid membership may purchase Group Fitness Passes that will allow them to participate in all group fitness classes over the entire summer semester for $35.
OCCC Wellness Attendants Jessica Hughes and Alex Savage said the passes present an opportunity for everyone to sample various classes and see what may work for them.
"If you're only looking at one or two classes, it probably isn't going to be worth it for you," Hughes said.
"But people can enroll for the entire summer and it saves you a lot of money."
Savage said there are a wide array of activities members can take part in.
The selection of classes include body sculpting, spin classes and the highly popular Latin-dance aerobics program Zumba.
For anyone who might be looking to begin their first true work out regimen, Savage said, Zumba with its musical emphasis is a great place to start.
"Everyone likes music," he said. "Zumba is always packed. Sometimes you can barely squeeze a person in there in the evenings."
The diverse selection of classes that come with a Group Fitness Pass allows even the most casual of members to find their own niche and see what classes suit them, Savage said.
"Yoga is brutal," he said. "I could do arm curls all day but the constant stretching is brutal. I think I died three times that day."
Those interested in purchasing Group Fitness Passes can do so at the Wellness Desk, just outside the gymnasium.
Information on times and locations can be found in the summer camp catalog provided by the Wellness Center and posted at their website www.occc.edu/rf , by visiting the Recreation and Fitness Center Office located just inside entrance WC1 near parking lot E, or by calling 405-682-7860.