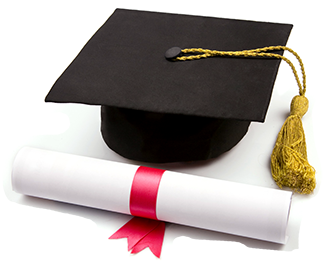 The following students have applied for December graduation. Diplomas will be granted after credentials are completed and degree requirements are met. Students who fulfill degree requirements may participate in the May commencement ceremony.
Summer 2015 Graduates
Emily Adams, Grant Adams, Brandy Allen, Melanny Alpizar-Cordova, Stephanie Alvarado, Mahazatou Amadou Amani, Clara Arellano, Sabuj Aryal, Jensen Atkinson, Kasey Aufiero, Stephanie Baker, Chris Bales, Robin Banell, Marcee Barker, Charles Barnaby, Jo Ann Baughman, Taylor Beard, Craig Beavers, Michael Becker, Gary Beebe, Enrique Benitez, Michael Birnie, Kyle Bishop, Tona'i Black, Kasie Blake, Aquelle Bowen.
Jared Brashears, Victoria Broadway, Maresa Broom, Diana Brumley, Paige Buchanan, Brittany Burnside, Kendall Burnside, Ana Carrion, Durell Carter, Kasey Carter, Doraliza Carvo, Dania Centeno, Andrew Chang, Melissa Chapman, Brenda Chavira, Candy Cifuentes, Rachael Colbart, Iesha Colbert, Brittany Combs, Brenton Conrad, Jonathan Conway.
Jonathan Conway, Zackery Cooksey, Sharon Couture, Catherine Currier, Cory Dauphin, Alma De Ome, Siera Dillman, Quyen Dinh, Royal Do, Patrick Dobry, Steven Dodd, Nicholas Duncan, Jennafer Duvall, Taylor Edgin, Carissa Egan, Sherry Eggleston, Jason Elkin, Tatiana Elonge, Andrew Emerson, Varun Ennamuri, Tiffany Feese, Daniel Frank Feze, Kristi Fields, Kari Fisher, Talesa Flenniken, Shantaybia Fordham.
Ashley France, Garrett Gadke, Joshua Gallegos, Franklin Garcia Jerez, Jeffrey Garrison, Michael Gasper, Beau Gastineau, Nicholas Gatmen, Nathanial Gauwitz, Dennis Gitau, Kevin Goree, Duncan Grant, Jesse Grant, Joseph Green, Morgan Greene, Sarah Grotts, Louis Guerrant, Charles Guthrie, Aaliyah Hackshaw, Logan Hackworth, Amanda Hall.
Madeline Hall, Nathan Hamlet, Kaylee Hamman, Shauna Harding, Lindsey Harris, Debbie Hartsell, Chelsea Henderson, Chelsea Henderson, Whitney Henderson, Isai Hernandez, Samuel Herrera, Nicole Hibshman, Peter Hodgden, Brianna Hogan, Kallie Hollowell, Christopher Horton, Sheila Howard, Bryan Huddleston, Heather Huey, Adam Hughes, Tiffany Hughes, Connor Hunter, Sara Hutchins, Nathan Ice, Germain Ilunga, Angela James, Andria Johnson, Shemeka Johnson.
Sherman Johnson, Benjamin Johnston, Ryan Johnston, Elbert Jones, Elbert Jones, Kevin Jones, Paul Jones, Victoria Jones, Travis Kaiser, Christina Kalabic, Justin Kameni, Njoroge Karanja, Wendell Karr Ake, Christ Kaya, Jaclyn Keith, Kaitlin Ketner, Amanda Kilgore, Randall Killingsworth, Tiffany Killman, Gwangmin Kim, Hyunwoo Kim, Minjung Kim, Allira Kimrey, Brian Koehn, Katherine Kordsiemon, Andrews Kwei, Roxanne Lamothe, David Landes, Ashlyn Lane, Richard Leckie, Bobbie Ledford, Peter Lee.
Antonesha Lewis, Melissa Littlefield, Kenzi Lockwood, Louran Lowder, Christopher Luckert, Stratton Lujan, Amber Madden, Laura Maggard, Aslan Maleki, Lyndi Mann, Chase Marley, Isaac Marrone, Lee Marrs, Katherine Marshall, Aundrea Martin, Timi Marzean, Beena Mathew, Dustin Mauk, Michael Mayfield, Lauren Mayhew, Elizabeth Mbarga, Lailani McBryde, Shawn McCarther, Chris McElroy, Patrick McEntire, Maci McGregor, Parker Melendez, Keith Mhlanga.
Robert Mitchell, Laurie Moglia-Lahood, Jocelyn Mojica-Arrieta, Daniel Moody, Paul Mungiria, Mayra Munoz, Leila Nazarali, Alexandrea Neely, Kaylen Newbury, Thanh Ngo, Duy Nguyen, Julie Nguyen, Kendra Nicholson, Kathy Nix, Joshua Ou, Baker Ousley, Alan Parker, Sadee Parker, James Parkman, Dolly Patel, Sheritha Patton, Walter Pennington, Veronica Peoples, Jennifer Pham, Jessica Porter, Sierra Price, Melissa Putman, Melissa Putman, Shelby Rackley, Brooke Reed, Elizabeth Reed, Haley Reed, Anthony Reid, Ginger Riccardi, Spencer Rice.
Courtenay Rinehart, Sanjuana Rios, Ninoshka Rivera Roldan, Melissa Rodarte, Madison Rodgers, Emi Sam, Teddi Samples, Kathy Sawyer, Brian Shafer, Richard Shaw, Jermell Sherman, Jack Shuler, Jill Shumway, Neely Simms, Hardeep Singh, Carly Smith, Douglas Smith, Benjamin Southard, Hunter Southwell, Amanda Spears, Abram Spillman, Kayla Spinks, Michael Stedman, Marissa Steinhofer, Rebecca Sterkel.
Christopher Stevenson, Cathy Stoecker, Catlin Stuart, Alisa Tarasova, Jasmine Thavisack, Jeffrey Thom, James Thomas, Vincent Thomas, Hunter Thompson, Mario Thompson, Zachary Thompson, Joshua Tims, Lindsay Todd, Jennifer Torres, Laura Torres, Cliff Tracy, Lynn Tran, Cooper Treadaway, Ashley Trent, Katie Trosper, Julie Trump, Julie Uhles, Lorena Uribe, Karina Valero, Kristina Vanderlinde, Gabriela Velazquez, Melissa Venegas, Bruce Vernon, Gloria Villalva.
Sophia Vo, Jason Volk, Kaitlyn Votaw, Nicole Waddle, Sarah Walker, Shelly Wall, Rachel Ward, Alexis Watkins, Heather Watson, Summer Webb, Brett Weeks, Shaylee Wellendorf, Ryan West, Brittney Wheeler, Brooklyn Wheeler, Tawanna Whinery, Brian White, Tyler White, Ryne Whitehead, Lauren Whiteley, Jenna Williams, Quincy Williams, Whitney Williams, Bobbie Wilson, Dana Witmer, Desiree Wolf, Christopher Woody, Jamie Worcester, Chara Word, Russell Wortham, James Yarbrough, Carine Yem, Wendlyn Young.
Fall 2015 Graduates
Rita Chinyelu Akubueze, Ruby Asantewaah Akuffo, Mohammed Abdul Aleem, Sydney Allbritton, Alia Nasr Alsaif, Ana Alvarado, Yareni Alvarado, Anna Alvey, Matthew Alvey, Trevor Armitage, William Arnett, Samantha Asbill, LaTusha Ba, Troy Baker, Mickey Banks Jr., Blake Barajas, Kevin Barnes, Lynell Barnes, Alexis Barnett, Shilo Barrett, Sheree Beauclair, Morgan Beavers, Jordan Beene, Nour El Yakine Bel Bekri, Shannon Bell, John Beller.
Sharon Benigar, Jonathan Bentley, Madeline Bentley, Jayvun Berry, Beth Bishop, Bruce Blackwood, Paula XXX, Brandi Bradley, Shelbey Brady, Elizabeth Bragan, Joseph Branco, Jennie Brandon, Cindy Brenneis, Lindsey Brewer, Tiffany Broadus, Tanner Brogden, Victoria Broadway, Bailey Brooks, Alec Brown, Shanci Brown, Monica Brownfield, Amanda Bryant, Stephanie Bryce, Preston Caldwell, Scott Campbell, Christian Carey, Dustin Carlton, Katherine Carra.
Anna Hughes Carter, Jeremy Castle, Christian Castro, Annette Cavener, Matthew Chalender, Cyndi Christopher, Trina Clark, McKayla Clary, Brandi Cloninger, Whitney Collins, Angela Colvard, Vanessa Contreras, Casey Cook Jr., Cynthia Cook, Taylor Corbin, Carla Corley, Zachariah Covington, Preston Craig, Lindsey Crawford, Kimberly Creek, Katie Crosley, Kailey Crossley, Braden Crumly, Lisa Cummings.
Jeremy Dalton, Winnifred Davenport, Joni Dean, Nicholas Dean, Rachel Deer, Emilie Defatta, Mark Degraffenreid, Mayra Delossantos, Ethan Dettlaff, Jessica Dillard, Jessica Dinh, Huong Doan, Sarah Dombrowski, Conor Dooling, Leah Dorman, Cheri Drinkard, Stacy Dunn, Jessica Ellerd, Jordan Elliott, Ana Ellis, James Chase Ellis, Kellie Elmegreen, Perla Esparza, Francisco Esqueda, Adrian Fallwell, Angela Farley, Shelah Farley, Kasie Fischer.
Natalie Flaming, Kristen Fleming, Kelsea Flewellen, Joselyn Fowler, Justin Fowler, Joshua Frick, Katie Fritzler, John Gaines, Daniel Garcia, Jose Garcia, Tommie Garcia, Jennifer Gately, Jeffrey Gelm, Julie Gentry, Shannon Gibson, Brandi Giles, Johnnie Gilpen Jr., Benjamin Girod, Rita Glickstein, Taylor Goldsby, Elpidio Gomez, Samuel Gonzalez, Mary Gooch, Lauren Goodwin, Mark Goyette, Trevor Graham.
Tyler Grantham, Brady Green, Kendra Green, Milanda Grisham, Christina Groh, Jose Guerrero, Klariza Gutierrez, Jason Haddad, Jennifer Haddock, Amanda Hamilton, Mason R.D. Harvell, MyRanda Haskell, Natalie Hatcher, Lisa Heikes, Hollee Helm, Brittany Hernandez, Victor Hernandez Jr., Miranda Hickman, Emily Hise, Phuong Ho, Ladye Hobson, Wendy Hoffman, Jesse Hogan, Joshua Holland, Ryan Hollingsworth, Marshae Holloway, Angela Holmes.
Steven Horin, Jessica Horner, Charles Hornuvo, Angela Houser, Daniel Howard, Taylor Hudson, Shelia Humphrey, Sabrina Humphries, Kiley Hunter, Michelle Hurst-Inglett, David Indelicato, Kylie Hunter Ingram, Lynette Irwin, David Iten, Emily Jackson, Tessa Jaco, Gincy Jacob, Tywon James II, Esau Jangha, Maria Jasso, Lizanne Jennings, Thomas Jensen, Emily Jewell, Misty Jobe, Misty Jobe, Aaron Michael Arik John, Tory Johnson Jr., Marian Johnson, Ricky Johnson, Taryn Johnson, Jorge Johnston Jr., Jaqueline Jones, Christian Jump, Christian Jump.
Nalinee Junkaew, Laban Kimwaki Kamau, Alex Karanja, Kristen Keeton, Kobie Keller, Adrien Kemery, Lance Kersey, Zulfiya Kholbekova, Phung Khong, Lucas Kirkham, Chelsea Knight, Destrey Knueppel, Michael Koehler, Brian Koehn, Angela Kolander, John Kuhn Jr., Royce Kunjappy, Kyle Ladner, Courtney Lairson, Devlin Lamb, David Landes, Cameron Langkamp, Chelsea Lawson, Haley Layman, Angela Le, Alexander Leach.
Donna Leachman, Tania Lebron, Ashley Lee, Scott Lee, Stephen Leeper, Samantha Lenz, Brittany Lewelling, Kevin Lindert, Katie Liotine, Lirong Liu, Yang Liu, Cody Logston, Nikolas Long, Linda Thanh Ly, Vanessa Lyles, Victor Macias, Matthew Mairet, Melissa Maisano, Whitney Mallett, Casey Malone, Krista Mansfield, Maureen Marrs, Candyce Marsh, Laura Martens.
Laura Martens, Jami Martin, Lawana Martin, Madison Martin, Sayra Martinez, Kathy Mason, Jake Massey, Sarah Mathews, Amanda May, Jenna McAlister, Lisa McCathern, Wendy McCaughey, Megan McCord, Megan McDonald, Terry McDonald, Nicole McKiel, Jeremy McKinley, Tanny McNamara, Courtnie Meikle, John Mellendorf, Adam Melton, Renee Melton, Jaclyn Menchaca, Jonathan Mesta, Jordan Meyer, Angelina Meyers, Tessa Millsap, Amanda Milstead.
Preston Minnich, Jon Minyen, Clayton Mitchell, Theodore Mofle, Laurie Moglia-Lahood, Kate Mohr, Katheryn Monroe, Zackary Moore, Katherine Morrison, Jazzmine Mosley-Vidrine, Katrina Lashonne Mucker, Katrina Mucker, Elva Munoz, Daniel Murphy, Brandy Murray, Amy Du Nguyen, Phu Nguyen, Sydney Hong Anh Nguyen, Thai Ngan Thi Nguyen, Ashley Nichols, Ihdeun Noh, Rylee Cortez Norman, Blake Nuncio, Silvia Xiomara Goicochea Olano, Jodi Oldham.
Matilde Olivera, Marie Ortiz, Isaiah Otoo, Dalysha Overton, Oyewale Oyerinde, Dylane Painter, Adrian Palacios, Brian Palmer, Keegan Parrish, Elijah Partain, Ian Pass, Marissa Patterson, Amy Pavelka, Whitney Peach, Bethany Pelton, Cristina Peralta, Gabriela Mendoza Perez, Savanna Petricek, Jean Petroff, Ngan Hoang Thuy Pham, Viet Quoc Pham, Jenna Phillips, Melissa Phillips-Villanueva, Andrew Pierce, Noah Pipkins, Thomas Pitts Jr., Allison Presgrove, Summer Prickett, Mary Pugh, Christopher Quezada.
Scott Rains, Hannah Rames, Ashley Ramsey, Billy Renfro, Jermaine LaJuan Rice Jr., Tiandrea Rice, Sydney Richardson, Tiffany Richardson, Steve Rideout, Cole Riggall, Pravesh Rijal, Kerren Ritchey, Austin Ritzer, Thomas Rivas, Victor Rivera, Brittany Roberts, Miranda Robertson, Parker Robertson, Anna Robinson, Hannah Robinson, Juan Rodriguez, Kalon Rodriguez, Trent Rogers, Eden Rollins, Lauren Romero, Randi Rose, Jessica Ruiz, Danica Runyon.
Luqman Salaudeen, Maryam Salus, Cynthia Sanchez, Felicia Sanders, Karla Moguel Santos, Adeisha Sawyer, Megan Scafe, Sarah Sehhati, Marta Seitz, Kelly Self, Pema Tenzen Sherpa, Brian Shultzabarger, Carene Ndong Sima, Brittany Simpson, Ashley Siska, Steven Slack, Ashley Sloan, Kristen Smallwood, Abigail Smith, Cathryn Smith, Erica Smith, Makenna Smith, Megan Smith, Parthenia Smith, Terrance Sneed, Yang Song, Stacia Sorrels, Grisel Soto, Lucas Stanfield, Austin Starks, Michael Stayton.
Casey Stephens, Darci Stephens, Jennifer Story, Gavin Stuckey, Jessica Suske, Ashley Tackett, Billie Tanner, Frank Kormla Tatagah, John Taylor, Richard Taylor, Cherise Thomas, Susamma Thomas, Courtney Thompson, Miki Thompson, Aire Thorne, Isabella Thornton, Marcellus Thurman, Lance Tibbits, Justin Tiger, Landon Timmons, Christopher Tinsley, Relindis Kotkingah Tita-Gwenjeng, Vinh Tong, Robin Toomey, Noe Torres, Kelly Toumbs, Tamara Toussaint.
Hung Trang, Jaime Trevino, Aubrie Turner, Hartley Tyler, Obinna Umeh, Cj M. Unsell, Brittany Vann, Jermaine Vaughn, Mason Vaught, Amanda Veach, Alondra Velasco, Brandi Vidal, Ashley Villarreal, Megan Vinson, Ai Vo, Denny Ngo Vu, Minh Vu, Nicole Waddle, Tiffany Wakefield, Casey Walker, Matthew Waller, Yan Wang, Donald Ware, Annette Waters, Danielle Waters, Lindsy Wells, Christopher West, Cody Westphal, Carlee Wheeler.
Nathan White, Shelby White, Tyler White, Jason Whitman, Tiffany-Zarah Carmel Whittington, Amanda Wilkerson, Alexus Williams, Perry Williams Jr., Marty Williams, Ashley Willmon, Irene Wilson, Georgina Wolfe, Cody Womack, Daniel Woodruff, Erin Wrede, Ashton Wright, Bethany Wright, Richard Wright, Micah Wronowski, Krystal Yandle, Brandon David Young, Isaac Young, Wendlyn Young, Ana Zambrana, Yi Zheng, Sarah Zimmer.
(Don't see your name and think it should be on this list? Call the Graduation, Employment and Transfer office at 405-682-7589 or email GET Director Jill Lindblad at jlindblad@occc.edu.)