'Suburbs' sure to be car stereo hit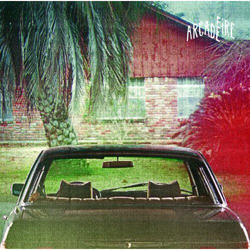 "The Suburbs," a new album by Arcade Fire released Aug. 1 of this year, has sparked new blood since the band's last CD "Neon Bible," which made its debut in 2007.
Each of the 16 tracks promotes talent within the band. However, it is a mixed sentiment due their somber lyrics combined with upbeat tempos.
Yet, a melancholy attitude suits Arcade Fire and also reflects what most listeners today respond to.
The influences for this album can be witnessed from the band's previous work within their other CD,"Funeral," released in June of 2004.
They continue to grow by expanding on what they already have an understanding for.
In labeling the band today, its sound has become more robust and the once folk-pop band hits its stride with a touch more of punk merited to the newly-birthed guitar.
Jeremy Gara, drums, attracts the majority of attention when the cymbals strike.
He instigates a certain force in his music that cannot be bridled.
Head-turners within the album are: "Ready to Start," "Modern Man," and the self-titled track "Suburbs," in which Butler sings, "So can you understand? Why I want a daughter while I'm still young. I wanna hold her hand and show her some beauty before this damage is done."
The first album "Funeral" was created after several band members had suffered deaths in their families.
Now it is contemplated that the band has grown to an age at which they see their loss of innocence to the demands of society leading them to create "The Suburbs."
Arcade Fire continues to awe audiences with its mystical drumbeats and an angst to stay relevant while maturing within the genre they have helped to create.
This is a CD you place in your car stereo, hit repeat and as you're driving you realize everyone on Earth knows the world if full of malevolence, but music and a sparse number of moments lessen its sting.
Rating: B-
Staff Writer Bonnie Campo can be reached at staffwriter3@occc.edu.