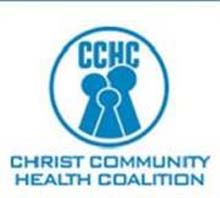 OCCC Nursing student Marissa Patterson said she was inspired by the doctors who gave up their day off to offer free medical services at a clinic March 28. She was one of several OCCC students who provided community service that day.
"I saw the physicians at the health fair use their gifts and their training to freely give people health care, and praying with them," she said.
Patterson said, seeing the generosity of others was one of the best things she got out of her experience participating at the fair.
The Christ Community Health Coalition's Health Fair was held at Potomac House Apartments in south Oklahoma City.
This was the first official fair of many planned for this year, through the Christ Community Health Coalition, Dr. Reid Herbert said. The health fair was designed to help the coalition connect with families who are uninsured or underinsured, as well as connect families with resources that are already available in the community that could be beneficial to them.
OCCC allied health student Justin Tiger also volunteered. He said he grew up on the tribal health care system as part of the Chickasaw tribe.
"The health fair exists because injustice in health care exists," Tiger said.
He went on to explain that though his health care was free, it did not mean he would receive the best quality of care.
The fair provided many general screenings such as blood pressure, cholesterol and blood-sugar levels.
At Potomac House, Patterson checked the patients' blood pressure, while other volunteers checked the patients' blood sugar levels, vision, dental health and body mass Index.
Tiger and a student from the University of Oklahoma gave people resources on smoking cessation. They informed the participants about the dangers of smoking and offered them free resources available through the state if they wanted to quit.
"At the very end of it, each person got to speak with a doctor about all of their questions and their results," Patterson said. "I even saw the doctors praying with the patients which is really unique to this event.
"In health care people often neglect the spiritual side of the patient. so it was really holistic and awesome to see."
An estimated 70 people were served that day. Volunteers came from colleges all around the Oklahoma City Metro including OCCC.
The event was designed to be fun for the whole family with a moon bounce, face painting and food for all of the volunteers and participants.
"People who don't have any medical experience helped with the kids by just playing with them and throwing a football around, face painting, or helping children onto the moon-bounce," Patterson said.
Patterson said volunteers within the health field had great opportunities for a lot of teaching from the physicians.
For more information on future health fairs through Christ Community Health Coalition, visit the website at www.cchcokc.org, email Dr. Reid Herbert at  Reid.Hebert@cchcokc.org or call the office at (405) 601-4948.
To contact Victoria Harrell, email onlineeditor@occc.edu