Students urged to donate blood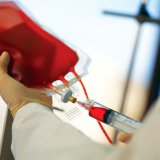 One blood donation can save up to three lives, according to the American Red Cross.
If every student on campus was able to donate one pint of blood, that would equal 13,695 units, resulting in 41,085 lives possibly being saved.
Earlier this month, 72 donors gave blood during a two-day American Red Cross drive, said ARO Customer Service Representative Erin Clayton, more than the goal of 50 they had set.
OCCC is offering students another opportunity to help save lives toward the end of October when the college hosts the Oklahoma Blood Institute drive from 10 a.m. to 3 p.m. Oct. 27 and 28, in the Main Dining Area, said Student Life Assistant Director Kendra Fringer.
"We just want to give students as many opportunities as we can to donate," she said.
In the past, she said, OCCC has only used OBI for blood drives.
Fringer said working with both the Red Cross and the Blood Institute has been something the college has looked at doing for a while.
Two drives in two months is no coincidence, she said, since the amount of wait time recommended between blood donations is about a month.
Students who are interested in donating can drop by the union with no reservation or can register online ahead of time through OBI's system — specifying specific times if they need to.
The OBI website recommends the following for those who plan to donate:
getting a good night's sleep
eating foods rich in iron such as meat, nuts, and darker, leafy greens such as spinach.
drinking water 30 minutes prior to donating to improve blood circulation.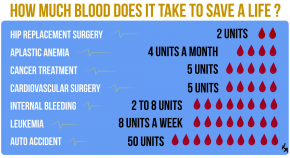 All students will be given a short physical prior to the donation to ensure they are healthy enough to donate blood.
"If you are in generally good health, you can usually give blood. Healthy individuals who are at least 16 years of age and weigh at least 125 pounds are encouraged to donate blood regularly," the website shows.
Students will need a valid photo ID in order to participate.
For more information about donating or upcoming drives, visit http://obi.org/blood-donors, or contact Student Life at 405-682-7523.