Students speak about importance of TRiO at capital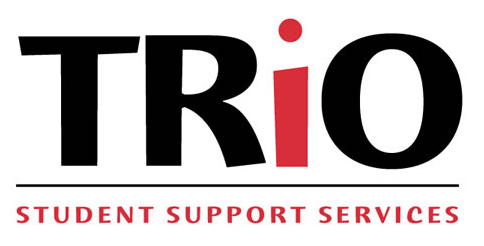 Of the people who came to the House of Representatives on TRiO Day Feb. 24 to speak about the importance of education were college students, including one from OCCC.
Omar Gonzalez, pre-law political science major at OCCC, said the TRiO federal student support program was essential to him being in college.
"I would not know where I would be today without their help and support," he said.
Other students who spoke were Stephanie Boykin, from the University of Central Oklahoma, and Alexandra Kolinski of Cameron University.
By sharing their difficult journeys, the students told of the need for affordable colleges.
These students, who overcame struggles with family and poverty, were willing to share their experiences that day.
Kolinski added that getting accepted to the Upward Bound program in high school led to the best four and a half years of her life and was by far the best decision she's ever made.
Both Boykin and Gonzalez told about coming from struggling families.
Gonzalez said he was born in South Oklahoma City in 1995 and grew up listening to his mother preach the value of education.
With TRIO, Gonzalez said, he was provided with a sense of direction and the drive to excel, as well as be influential in representing his community. Gonzalez articulated the opportunities given to him with a poem he had written the day before.
The poem named "A New Dawn" emphasized the struggles that people have endured while awaiting change from the government.
Boykin, an enhanced McNair scholar from University of Central Oklahoma, started out as a Upward Bound student and has dealt with her own tough challenges. Moving from place to place with her mom due to financial situations, Boykin realized that college could lead her out of poverty.
Speaking that day in the House of Representatives, Boykin spoke as a full fledged TRIO Alumni and spoke for many TRIO alumni and first generation students.
"Without TRIO, I wouldn't have made it. I am living proof that TRIO works," Boykin said as she closed her speech.
An enthusiastic voice of support came from State Rep. Mike Shelton, of Oklahoma City.
"This state Legislature has not given one dollar to higher education in the last six years," Shelton said to more than 300 students at the state capitol that day.
Shelton said he is a former TRIO member.
The federal TRIO program is designed to provide support and outreach services to students from disadvantaged backgrounds. TRIO is given its name from its first three programs, Upward Bound, Talent Search, and Student Support Services (SSS) and now includes eight programs in colleges across the nation.
Noting the lack of funding from the Oklahoma Legislature, Shelton asked students, whenever they have a chance, to tell their elected representatives: "See me! Fund me!"
Along with asking elected representatives to provide funding for education programs, Shelton said, TRiO students should encourage legislators to promote quality jobs, or they will lose them as students from the state of Oklahoma.
"I will always fight for higher education funding," Shelton said in conclusion.
For more information about TRiO on campus, call 405-682-1611 ext. 7865.