Students should get familiar with Test Center rules, hours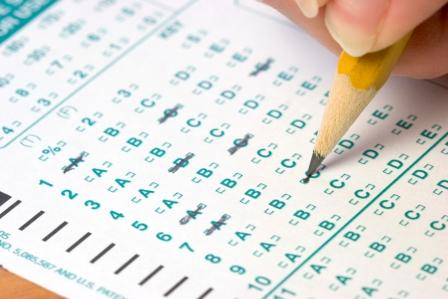 So many rules. So easy to forget.
Many students who come to take an exam at the Test Center are unprepared, said Linda Little, new director of Testing and Assessment Services.
Common problems arise because students come without their ID, bring personal items with them, lack information about the course and test number, or arrive too close to closing time, Little said.
The first thing students need to do is bring their student ID when testing, she said. Otherwise, they can't test.
Little said students also often don't know they can't take any personal items into the testing area. The Test Center provides free lockers for students to store their personal items but their capacity is limited.To use the lockers, students need a golden token that is provided by the Test Center.
Approximately half the students interviewed for this story admitted they had no knowledge of the Test Center or its rules, except its general location on campus.
Michael McFarland, who has been taking classes at OCCC for a few years, said he didn't know students couldn't take items with them into the Test Center the first time he took a test. Luckily, the Test Center provided him with a locker.
Since then, McFarland said, he has taken a few tests thereand his experience has been really good.
Student Antonio Aponte said the Test Center is easy to use.
Aponte said the staff will loan out a calculator. Students who choose to use their own calculator will have to let Test Center employees clear the memory first.
Students also need to come prepared with the exam's course category, course number, instructor's name and the test number, Little said.
An hour before closing time, the Test Center will put up a sign saying: "Closed. You must be in the Test Center one hour before close. Sorry." Then they lock the doors.
Little advises checking the hours of operation before heading to the Test Center, because they change every semester.
The rules and hours of operation can be found either online at the OCCC website at www.occc.edu, in the student handbook or at the Test Center.
The Test Center follows the campus closing hours for all holidays and breaks.
Student Daisy Quiane said she has never taken a test at the center, but if she ever has to, she is going to make sure she checks the hours first.
For more information, contact Little at llittle@occc.edu or call the Test Center at 405-682-1611, ext. 7321.