Students ready to shoot documentary in spring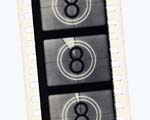 The next documentary project for Professor Greg Mellott and his students in the film and video program will begin shooting in the spring.
It will be based on the book "The Grand Energy Transition" by Robert A. Hefner III.
Hefner is a lifetime natural gas explorer, and the documentary will be about his life and his book.
Hefner is sometimes referred to as the "father of natural gas" and this story will depict how he fostered that title, Mellott said.
Mellott and Gray Frederickson, OCCC's artist-in-residence and Academy Award-winning producer of the "Godfather" trilogy, will film with Hefner.
The project also will include interviews, stock footage, and archival footage, Mellott said. He said it will probably be under an hour in length.
Mellott has been a professor at OCCC for four years.
He, along with Frederickson, won Emmys for their documentary "Dream No Little Dream," a biography of Oklahoman Robert S. Kerr.
Mellott said all but one person involved in the documentary was either a graduate of or a student in OCCC'S film program.
"That is a testimony to what a great group we had to work with," Mellott said. "It was a very cool experience."
Hefner said he became interested in making the documentary after seeing "Dream No Little Dream," Mellott said.
Mellott and Frederickson saw it as a great idea for the students in the program and also a way to bring Hefner's story to the screen.
Recording, editing, and set productions are just a few of the components necessary in making a successful documentary, such as "Dream No Little Dream" and "The Grand Energy Transition," Mellott said.
OCCC film students are capable of doing all of these, he said.
OCCC's film program has grown enormously since its birth from the Oklahoma Film Institute, Mellott said.
He said he hopes it will continue to grow through films such as this upcoming documentary.
For more information about the OFI, contact Mellott by e-mail at gmellott@occc.edu or by phone at 405-682-1611, ext. 7793.