Students offered affordable way to stay fit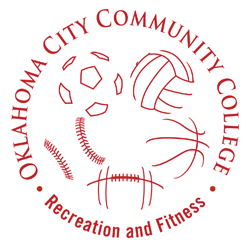 Students looking to shed a few pounds, get fit or maintain for the summer can try out all of the classes OCCC's Wellness Center has to offer — for one price.
Recreation and Fitness Customer Service Assis-tant Brooke Dressel said the college offers a fitness pass to OCCC students for $35. The pass allows them to attend all summer group fitness classes.
"It includes all of our fitness classes, any day, any time during the semester, so for June, July, and August," Dressel said.
Fitness classes covered by the fitness pass include Theatrical Dance, Abs Express, Total Body Workout, Sets and Reps Combo, Yoga, Spinning Program, and Zumba. Water Exercise and Deep Water Exercise also are offered under the fitness pass, Dressel said.
She said the fitness classes are offered different days and times Monday through Friday. Classes will not be offered July 4, July 5, and Aug. 12 through 16.
Dressel said the Summer 2014 Fitness Pass gives students the ability to save a significant amount of money, because drop-in rates are $5 per day or $20 per class each month.
"If they're going to be coming to the classes often, it's going to be a price advantage for them … ," she said.
Fitness passes are avail-able at the gym check-in window located on the first floor of the Main Building.
Dressel said students must have a valid OCCC ID or membership in order to purchase the pass.
"It's just really a great advantage for [students] to be able to have a fitness facility that is so convenient for them and that it's to their benefit to come down and use it," she said.
Access to the Aquatic Center, weight room, cardio room, and gymnasium are free to all OCCC students with a valid ID, Dressel said.
"If you're a … current student, then you have access to our facility during open hours," she said.
"… [if you're not a current student] you would need to pay for a current membership or a punch card."
Dressel said individual All Access memberships — Wellness Center plus all classes — are available to the community for $270 plus a $50 joining fee.
Wellness Center mem-berships also are offered.
That include access to the Aquatic Center, weight room, cardio room, and gymnasium for $178 plus a $50 joining fee per individual.
For more information about Summer 2014 Fitness Passes or Recreation and Fitness Memberships, visit www.occc.edu/rf or call Dressel at 405-681-7860.