Students named to Vice President Honor Roll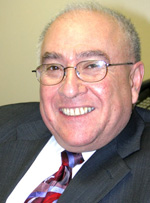 I wish to commend all those being named to the Vice President's honor roll. It is a major accomplishment of which all recipients can be proud."—Felix Aquino
OCCC Vice President for Academic Affairs
Students are eligible to be on the Vice President's Honor Roll by achieving a GPA of 3.5 while carrying at least 12 hours. Part-time students are eligible if they have maintained a 3.5 GPA for two consecutive semesters.
Matthew Adair, Tessa Adams, Kourtney Adams, David Addison, Sunbal Ahmad, Casey Akard, Devin Akins, Oluwafemi Alademehin, Tyler Aldridge, Sada Alhamali, Melinda Allen.
Michael Alley, Sarah Allison, Shawn Allred, Veronica Alzubi, David Amarquaye, Christy Amos, Carley Anderson, Katessa Andrews, Daniel Andrews, Aydhee Anzo, Lavanda Aponte, Jordan Appleseth.
Nicole Archer, Christopher Armstrong, Jennifer Arnett, Jamila Asberry, Sahab Astani, Leisha Atkinson, Nathan Aviles, Kevin Axinn, Hulya Ayan.
Matthew Bacon, Chelsye Bacon, Matthew Bailey, Andrea Ballestero, Alex Balouchian, Jason Bamba, Glenn Banks, Karen Barbalace, Tyler Barber, Mark Barber, Bandu Barclay.
Candice Barnett, Caleb Barrette, Andrea Barry, Sterling Bartlowe, Shannon Barton, Alexandra Bass, Jason Bass, Morgan Beard, Sam Beauregard, Beatriz Becerra, Darla Beck, Jamie Belusko.
Heidi Benge, Laura Benge, Branton Bentley, Mark Benton, Michael Bernard, Lynette Berry, Kyoko Berry, La-Donna Berry, Bhupendra Bhattarai, Md Bhuiyan, Marc Bird.
James Bishop, Ma Cleofe Blackburn, Jeremy Blake, Tadd Bliss, Jennifer Boatsman, Jennifer Bohn, Matthew Borrelli, Julianne Bragg, Ashley Brand, Cari Breske, Kristen Brogan.
Steven Brooksher, Kylie Brown, Redman Brown, Kelsie Brown, Steven Brown, Alec Brown, Michelle Bryan, Shaunte Bryant, Autum Bui, Aaron Bullcoming, Kayli Burbridge.
Sindee Burga, Mark Burgess, Randy Burghart, Robert Burnett, William Burnett, Renee Burris, Monique Burrows, Steven Burton, Thomas Buzbee, Robert Byers.
Barbara Cabral, Davina Caddell, Paul Cagle, Whitney Calley, Christopher Camacho, Joseph Camperson, Bonnie Campo, Michelle Canham, Kelvie Carlile, Stephanie Carpenter.
Elizabeth Carreon, Debra Carrick, Muriel Carrington, Lacy Carter, Megan Carter, Elysabeth Casiano, Erika Castrillo, Kelsey Cavin, Nader Chakroun, Russell Chancellor.
Yajaira Chavarria, Andrea Chavez, Erika Chavez, Isamar Chavez, Marina Che, Ping-Chieh Cheng, Travis Cherry, Brittany Childers, Lyndsay Chism, Amanda Choate, Jordan Christian.
Tyler Christian, Minh Chung, Fatoumata Cisse, Donovan Clayton, Steven Clayton, Russell Clevenger, Christie Clouse, Michael Clugston, Braeden Cochran.
Michael Colbart, Rachael Colbart, Brian Collier, Melinda Collum, Bryan Compton, Brittany Condren, Sarah Cooper, Ryan Copeland, Ryan Copley, Elizabeth Corbishley, Theresa Cottrell, Kourtney Cox.
Clifford Cox, Daniel Cox, Michael Crook, Caitlin Cross, John Crow, Kelsey Crowell, Tobra Crownover, Kevin Crystal, Patrick Cuellar, Jonathan Curtin, Angela Curtis, Larry Cutler.
Cameron Dabiri, James Dale, Jason Damerval, Oanh Dang Trisha Daniel, Zach Davis, Alissa Dawson, Wendy Dawson, Rebecka Day, Christy De Lara, Nathan Deal, Elisabeth Decarlo.
Jackeline Delgado, Michelle Dellitt, Erin Demoss, Whitney Deras, Grant Di Rienzo, Marci Dickson, Annette Dillingham, Khoi Dinh, Duc Dinh.
Jeffery Dittenber, Kevin Dixon, My Do, Serena Do, Chuyen Do, Pamela Dobbs, Carly Doll, Haleigh Dorsett, David Douthitt, Joseph Dunlap.
Tierney Eden, Athena Eggleston, Tyler Elerick, Jeremy Elkins, Christopher Eller, Daryl Ellis, Timothy Elsen, Jenifer Elumeze, Elena Engles.
Sybil English, Jeni Ensey, Chad Ernst, Ouiame Errahmouni, Shannon Ervin, Christopher Estel, Nancy Estrada, Jonathan Ezell. Xiaoli Fan, Levi Farmer, Colby Farrell, Jana Finigan, Sabrina Fite, Kelly Fitzgerald, Kelsey Flatt, Matthew Fleck.
Heather Flowers-Wheeler, Wesley Fomin, Maegen Forrer, Lauren Fountain, Julie Fowler, Kelsey Frederickson, Jenifer Fuchs.
Jose Gabaldon, Phillip Galbraith, Juan Galindo, Eric Gamino, Ziying Gao, Joe Garcia, Robert Gardner, Stephanie Garrison, Curtis Getz, Ryan Gevaza, Michaela Gilbert, Latrese Gildon.
Annalyn Gill, Aaron Gill, Paul Gilmore, Erika Glenn, Marissa Goddard-Farr, Amanda Godwin, Amanda Goff, Taylor Goldsby, Karen Gonzalez, Floyd Goodson, John Gorman.
Austin Gossmeyer, Rebecca Govea, Krystal Graham, Ronald Grant, Nathaniel Green, Abbra Green, Nicole Gregory, Briahna Griffith, Zac Griggs, Alexandra Gruber, Jesus Guzman.
Joshua Hacker, Jennifer Haddock, Alyssa Haffner, Ashley Haggard, Seddik Halabi, Heather Hale, Andrew Hall, Tarek Hamed, Jason Hamilton, Kasey Handley, Michael Hannan.
Fathi Hanoon, Justin Harden, Makenzi Hargrove, Nathan Harp, Jeremy Harris, Jonathan Harris, Dana Harris, Daniel Harry, Chanse Hartman, Samantha Hayes, David Hayward, Derek Hazelwood, Yiliya Helili.
Jonathon Henderson, Betsey Henson, Elsa Hermosillo, John Herrera, Melinda Herring, Kevin Hickey, Ami Hicks, Jennifer Hiehle, Kari Higgins.
Brook Hightower, Tanner Hill, Rebecca Hill, Kyle Hill, James Hines, George Hiney, Randall Hiyane, Ashley Ho, Shele Hobza, James Hodges, Eric Hofrichter, Joshua Hooten, Tammie Hope.
Ashlan Householder, Jennifer Housley, James Houston, Zachary Houston, Zachary Howard, Jessica Hoyle, Matthew Huddleston, Noah Hughey, Kristina Hunter, Joshua Hurst.
Keith Immatty, Grant Inman, Shelly Irvin, Ryan Irwin. Alan Jackson, Shannon Jackson, Robby Jackson, Nickie Jaco, Adrian James, Jennifer James, Matthew Jenkins, Chazten Jenkins, Jessica Jeppson.
Michael Johnson, Christa Johnston, Ashley Jones, Valerie Jones, Carmell Jones, Danton Jones, Kylee Jones, Kayla Jones, Kris Jones, Michelle Journey, Kasey Justus.
Justin Kameni, Eryn Kammerzell, Bryant Kamphaus, Keri Karnes-Day, Kaitlin Karns, Brandon Keck, Natalie Keller, Siavahn Kellogg, John Ketring, Rian Keylon.
Manoj Khadka, Nurgul Khaltai, Andrian Kharisma Putra, Robert Kilway, Kiok Kim, Inkyum Kim, Christina Kimbro, Sarah Kimmell, Melinda Kingery, Deborah Kinslow.
Allen Kirby, Kevan Kiser, Cyrus Kiurire, Anthony Kmiecik, Willis Knight, Lauren Kobernus, Sabina Koirala, Michelle Korenblit, Maria Kroeker, Jessika Kropf, Dylan Kuykendall.
Zachary Ladner, Rachelle Lagunes, Jamie Laleff, Sarah Landers, Sebastian Lang, Dennis Langston, Danielle Larabee, Trevor Lawrence, Lamar Lawson.
Virginia Lee, Johnathan Lee, Tara Lee, Charles Lester, Christopher Leturia, Matthew Leveridge, Whitney Leveridge, Aubrey Lewis, Courtney Lindauer-Rogers, Brittney Linster.
Ariel Lippincott, Michael Lisher, Paul Lister, Megan Locke, Stephanie Loftis, Sunny Loneman, Kelley Losada, Chevonne Lovelace, Alan Loveless, Amber Lovett, Ninh Ly, Sean Ly, Erica Lynn.
Chris Ma, Erica Mace, Carolina Macias, Kyle Madden, Jennifer Mahar, Nikesh Maharjan, Emily Maness, Princess Mangiliman, Syed Abdullah Mannan, Andrew Manyen.
Jordan Maracara, Ashley Marand, Courtney March, Michael Marshall, Susan Martin, Christopher Martin, Natalie Martinez, Fabiola Martinez, Naomi Martinez, Leah Martinez.
Magdalena Martinez, Joel Mascote, Kevin Massey, Kevin Masters, Emily Matthews, Jami Mattingly, Nekki May, Lauren Mayhew, Krystal Mc Master, Mary McAtee, Carri McCaleb, Jana McClarney, J. McCoy.
Tina McDaniel, Patricia McDaniel, Stacy McDaniel, Phillip McDonald, Jake McDonald, Shawn McDown, Matthew McFarland, Nicholas McFarland, Matthew McNeece, David Mercer.
Laura Mergenthaler, Mindy Merrell, Ashley Milam, Christi Miller, Abbey Miller, Robert Miller, Josiah Miller, Donna Miller, Zachary Milligan, Suzanne Mills, Nicholas Milson.
Nasar Min Allah, Suzan Miner, Tanner Mollman, John Monis, Leanna Montgomery, Rigoberto Montoya, Jennifer Moody, Tyler Moore, Lonathan Morgan, Tina Morris.
Kimberly Morton, Ashlee Morton, Mickeal Mosier, Paul Mungiria, Christopher Murphy, Emily Musick, Kelly Myers.
Fatai Na-Allah, Syed Naqvi, Veronica Nash, Yvonne Ndanjong, Micah Neighbors, James Neill, Rachel Newell, Ryan Newhardt, Nhung Ngo, Diem Nguyen, Chris Nguyen.
Tri Nguyen, Hoang Nguyen, Lisa Nguyen, Vy Nguyen, Chieu Nguyen, Tyler Nickles, Francesca Nizza, Ida Nkwinkwa Tchoume, Ericka Noah, April Nold, Jody Norris.
Kristyl O'Neal-Nelms, Erica Ochoa, Tina Ohler, Ali Okour, Temitope Oladipo, Brandon Olheiser, Ahmed Omar, Chasadi Ortiz, Jaime Ortiz, Alyssa Orton, Elizabeth Otido.
Alberto Padilla, Tyler Page, Joshua Page, Celina Pang, Merritt Parham, Candice Parker, Lauren Parker, Virginia Parrish, Andrew Patchell, Steven Patchin.
Nisha Patel, Bhumil Patel, Vickesh Patel, Tanay Patel, Angelina Patterson, Kory Patterson, Kody Payne, Krystal Payne, Colleen Peltier, Francisco Perez, Christina Perkins.
Chuong Pham, Thu Phan, Quang Phan, John Phelps, Colby Phillips, Shelby Phillips, Phuong Hue Phung, Erin Pickering, Jacob Pickle, Carla Pierce, Ivan Pierce.
Casey Pierson, Emily Piper, Kristopher Pittman, Timothy Pittman, Vincent Polk, Lindsay Pouder, Gaurav Pradhan, Neushan Pradhan, Sandi Price, Joniel Prouty, Jessica Pursell, Derek Pyle, Thomas Pynn.
Michael Raiden, Erica Rainwater, Michael Ratcliff, Alexander Ratcliff, Jason Rector, Kaitlin Redman, Nathan Redman, Lacey Reeder, Kirk Reininger.
Nidia Reyes, Emily Richey, Megan Ridley, Stacey Rios, Jesse Robbins, Rachel Roberts, Michael Robinson, Rebecca Rodriguez, Maria Rodriguez, Amanda Roesler-Cowie.
Marina Rogers, Mia Rogers, Melissa Romero, Macayla Romines, Richard Romines, Lisette Roosa, Eric Rose, Chelsea Rouse, Justin Rowe, Edward Rowe, Emily Ruff, Matthew Rumsey, Amanda Russell.
Maria Salas, Stephanie Sales, Ricardo Sanchez, Nicholas Sanford, Lauren Satterlee, Rachael Schlittler, Bryce Schmidt, Sagan Schoenhals, Megan Schoneberg, Stacee Schubach.
Stefani Schubach, Joseph Schwab, Rick Schwalk, Betty Schwartz, Shannon Scott, Fatina Scott, Joseph Scott, Alexis Selzler, Misael Serna, Damon Seymour, Sarah Sharp.
Morgan Sharpton, Shannon Shepherd, James Sherman, Lindsay Sherwood, Jessica Shinabery, Jessie Shores, Chanda Shrestha, Aman Shrestha, Christopher Shumard, Jillian Simon.
Christy Singletary, Rachel Sloan, Deborah Smith, Morgan Smith, Angela Smith, Kari Smith, Sarah Smith, Mark Smith, Sheena Smith, Phillip Smith, Lori Smith, Justin Smith, Saren Smith.
Amy Snyder, In Sun Song, David Soria, Manila Souriyathay, Michael Southerland, Felicia Spencer, Janet Spitler, Clifford Spotts, Brandon Steffens, Pamela Stephens, Kelly Stevens, Sametria Stevenson.
Darrell Stone, Shane Stone, Jeffrey Strait, Shane Stramski, Caleb Strong, Michael Stuemky, Molly Swann, Tyler Swetland, William Synnott.
Christopher Tampkins, Patricia Tandra, Patric Tandra, Heather Tapp, Md Tariquzzaman, Meredith Tassey, Troy Taylor, Jacob Taylor, Lisa Taylor, Amanda Taylor, Jacquelyn Taylor, Kimberly Taylor.
Wendy Tecumseh, Kylie Terrell, Tina Tessman, Amber Theriault, Chalermphol Thiensingchai, Jeffrey Thom, Matthew Thomas, Cherise Thomas, Victoria Thomas.
Christina Thomason, Phillip Thomson, David Thornton, Sarah Tomes, Amanda Tompkins, Laura Torres, Shawanda Tottress, Katy Trammell, Dalena Tran, Ngoc Chau Tran, Justin Tran, Diem Tran, Dao Tran.
Kristina Traxler, Wendy Trefethren, Deborah Treschitta, Elisabeth Trice, Lisa Truels, Michael Truong, Quynh Truong, Derek Trusley, Solomon Tsegay, Timothy Turner.
Michael Uhland, Nicholas Valentino, Kelsey Vandyke, Megan Varva, Lindsey Velazquez, Daniel Velazquez, Emily Vice, Crystal Vidal, Tony Vo, Nhu Vo, Vicky Phuong Vu, Thuy Vu, Raymond Vu, Khoa Vu, Minh Vu.
Stephen Wake, Nicole Walker, Matt Walker, Jennifer Walker, Bradley Wallace, Kimberly Walls, Allison Walls, Matthew Walls, Samuel Walston, Dyrian Wandick, Garrett Ward.
Brandon Warner, Paige Warren, Alisha Watkins, Tyler Watkins, Brandon Watson, Megan Weaver, Jade Webb, Paul Wemhaner, Ashley Wescott, John West, Radika Wheeler.
Kimberly Wheeler, Jacob White, Ami Whitley, Rebecca Whitson, John Whyatt, Monica Wilder, Danielle Wilkerson, Deborah Williams, Colin Williams, Timothy Williams. Essance Williams, Mindy Wilson, Racheal Wilson, Andrew Wilson, Alissa Wilson, Crystal Witt.
Zachary Woodard, April Wooden, Somer Woods, Brooke Wright, Aykamar Wushur, Wayne Wygle, Connor Wynne. Steven Yadon, Yu Jeong Yang, Kristen Yeary, Easton Yellowfish, Eric Zeno, Boutaina Zerouali.
(Don't see your name on the Vice President or President's Honor Roll and feel that it should be? Contact the Academic Affairs office by calling 405-682-7546 or e-mail arhea@occc.edu.)