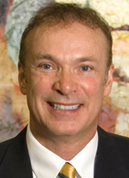 Paul Sechrist
OCCC President
"My congratulations to each student who achieved a 4.0 grade point average. Well done."
Students are eligible to be on the President's Honor Roll by achieving a GPA of 4.0 while carrying at least 12 hours. Part-time students are eligible if they have maintained a 4.0 GPA for two consecutive semesters.
Euvia Abdullah, Christopher Ackon-Mensah, Bruce Adams, Sharon Adams, Rita Addo, Lois Adkins, Elham Aghillou, Olalekan Ajala, Casey Akard, Funke Akinwale, Rita Akubueze.
Taylor Aldridge, Tyler Aldridge, Shalya Allen, Aaron Allen, Jason Anderson, Caroline Andin, Cole Anglin, Jennifer Ansell, Katherine Apgar, Mariah Ashbacher, Daubri Austin, Marcelino Avila.
Matthew Babiak, Kyla Baker, Courtney Baker, Mickey Banks, Mark Barber, Kayla Barto, Scott Batary, Gloria Baumann, Morgan Beard, Dawn Beck, Haley Behrens, Sara Belmir, Erin Benear.
Charlene Bentley, Jack Beyer, Aaron Bills, Christy Bingham, Cale Black, Russell Blackmon, Jessica Bloye, Devin Blunck, Paula Boatner, Brandon Bolt.
Brandee Boyd, Robert Briggs, Cynthia Brosius, Meghan Brown, Hannah Brown, Chelsea Brummer, Nicole Bryan, Ashley Burchett, Shereena Burnett, Kelly Butner, Sharayah Buttry.
Andrew Cadaret, Jesse Caldwell, Shanon Caldwell, Michael Calhoun, James Camp, Jeffrey Campbell, Benjamin Canizales, Sheri Carr, Debra Carrick, Corby Carter, Trent Cason.
Ana Castillo, Anu Chacko, Matthew Chalender, Kwai Sum, Trevor Chan, Nathan Charlton, Yumeng Chen, Mahbuba Chowdhury, Devin Clark, Kenneth Clark, Kate Clark, Crystal Cleveland, Lauren Coats, Belinda Colby.
Jordan Coleman, Melinda Collum, Mitchell Conant, Christopher Conklin, Steven Cooperman, Candy Corbin, Carolyn Crafts, Daniel Cranford, Elisabeth Crawford, Lane Crawford, Shae Cribbs, Jennifer Crow, Kathy Cummings, Catherine Currier, Paul Curtis.
Annie Dang, Rebecka Day, Shannon Decker, Sonam Dhungana, Kritana Dhungana, Brianna Dick, Annette Dillingham, Hanh Dinh, Phuong Dinh, Xuan Do, Sophia Do, Jerret Donaldson, Sara Dooley, Todd Droscher, Jeremy Droscher, Stacy Duffee, Glenna Durrett, Amy Duty.
Kaitlyn Eager, Erikka Eaton, Monica Edson, Sarah El-Fouly, LaDonna Elliston, Nadia Enchassi, Ouiame Errahmouni, Cammy Eschler, Kristen Etherton, Kandi Evans, Clarissa Everly.
Lee Fardadfard, Caley Ferguson, Rebecca Fesler, Pamela Fields, Geri Finn, Jason Fisher, Colleen Fitzgerald, Taryn Flores, Guillermo Flores, Leah Flores, Deborah Foraker, Lauren Fountain, Jason Franks, Chong Frashier, Tina Friar, Heather Fry, Maureen Fuller.
Brian Gallagher, Joe Garcia, Sydney Garcia, Cristina Garcia, Bailey Gardner, Karen Garlitz, Joshua Garner, Veronica George, Nancy Gibson, David Gil, Cody Glueck, Andrew Goett.
Brandon Goff, Joshua Gordon, Kristen Goss, John Graham, London Graves, Lauren Gray, Amanda Grayson, Shawna Green, Dylan Greenwood, Steven Grissom, Lauren Grotts, Valerie Gulikers, Gustavo Guzman.
Elizabeth Hall, Samantha Hames, Cynthia Haney, Miranda Hannon, Rami Hanoon, Nicholas Hardersen, David Hardgrave, Jennifer Hardwick, Karl Hardy, Eric Harmon, Haley Harris, Ella Harry, John Hart, Crystal Harvey, Heather Hasenmyer, Amber Hayes.
Megan Hemmerling, Rebecca Henderson, Nathan Herrera, Lorna Herrmann, Kristopher Higgins, David Hill, Jason Hill, Wendy Hinricksen, Benny Hlavaty, Vy Ho, Kathleen Hoang, Uyen Hoang, Hoa Hoang, Quy Hoang.
Shele Hobza, Dongpyo Hong, Seungbeom Hong, Jeff Hopkins, Jessica Howard, Cybele Hsu, Kyleigh Huffman, Stephen Huggins, Jessica Hughes, Ryan Hurt, Sarah Hussain, Donna Hutchens, Monica Hutchison.
Grant Inman, Sherry Isom, Madihah Janjua, Jenny Jansing, Mersedeh Javadian Farzaneh, Elizabeth Jeanes, Lonnie Jimboy, Gabrielle Jimenez, Natalee Johnson, Mary Johnson, Olivia Johnson, Twila Jones, Kylee Jones, Tanner Jones, Ivan Jones.
Mounir Karmada, Coty Karr, Jamie Keenan, Patrick Kelley, Ashley Kemp, Daniel Kennedy, Andrea Kern, Matthew Kidder, Joseph Kidwell, Erin Kidwell, Kangshin Kim, Yongrae Kim, Brenda Kimathi, Allira Kimrey, Jennifer Kindred, April King, Annesha Kirk, Raymond Kirkes, Lucinda Kiser, Daniel Koehler, April Kuhlman.
Redouane Laaroussi, Anh Lam, Mary Lane, Hannah Lashbrook, Jason Lauderdale, Stacey Lawhon, Jessica Lawrence, Albert Le, William Le, Ngan Le, Richard Lee, Megan Leite, Bethany Leiter, Tamaira Lewis, Yuniati Liman.
Brendan Lindgren, Shawn Lindsay, Brittney Linster, Kristina Logan, Christy Logsdon, Sara Long, Alina Lorant, Kathleen Lovasz, Megan Lowber, Jay Lowe, Barbara Lowery, Vuong Luong.
Timothy Maher, Audri Malik, Matthew Marshall, Louis Martinez, James Masterson, Emily Mayes, Mary McAtee, Jennifer McCain, Rachel McCathern, Jana McClarney.
Tonya McCracken, Grant McDanel, Mitchell McFarland, Andreae McGinnis, Luke McGraw, Melanie Mc-Kinney, Russell McLaughlin, Amber McMahan, Edward McMichael, Kenneth Meador, Paul Mitchell, John Mitchell, Deborah Moaning, Valerie Mobley.
Samantha Moguel Santos, Tanner Mollman, Maria Montelongo, Jinpat Moollasat, Patrick Moore, Teeia Moore, Maria Moreno, Jason Morgan, Gregory Morris, Jason Morton, Christina Motley, Daniel Murphy, Corbin Murrow, James Murunga, Emily Musick.
Joey Nahlous, James Nantze, Erin Nash, Veronica Nash, Collin Nelson, Milad Nematzadeh, Kristina Nguyen, Cindy Nguyen, Dai Nguyen, Trung Nguyen, Mai Nguyen, Cac Nguyen, Tung Nguyen, Jessica Nguyen, Dieu-Thy Nguyen, Anh Thu Nguyen, Anh Nguyen, Saad Nmili.
Jennifer O'Dell, Olushina Ogunduyile, Tina Ohler, Sarah Okeh, Robin Olson, Casey Orear, Alyssa Orton, Sara Overturff.
Anayeli Paez, Pedro Palomo, Lisa Parish, Michael Parrish, Akash Patel, Priyank Patel, Kody Payne, James Pearson, Denise Peltier, Carol Pemosso, Lauren Penner, Claire Perez, Aileen Perez, Anh Pham.
Andrew Pham, Thai Phan, Minh Phi, Joshina Philipose, Erin Pickering, Carla Pierce, Jonathan Pope, Andrew Poteet, Monique Pouliot, Tracey Powell, Alexandra Protopopova, James Pruiett, Vanessa Purdom.
Sanaa Qarqour, Sandra Quintanilla, Eddie Rackley, Jessica Rader, Kathryn Rawdon, Evan Redland, Emily Redman. Christopher Reece, Gloria Rennels, Leovaldo Reyes-Ariza, Teena Richardson.
Megan Riggs, Justin Rodgers, Shawna Roggow, Eden Rollins, Richard Romines, Christina Rosebery, Margaret Ross-Miller, Heather Rosser, Laboni Rozario, Kyle Rudy, Joshua Russell.
Chanda Sanders, Amanda Sanders, Ryan Scaramella, Judy Scherer, Bryce Schmidt, Emily Schorr, Jonathan Schumm, Matthew Sellers, Philip Sermersheim, Fatoumata Seyni, Anas Sghiouer.
Derek Shaw, Christian Shearer, Jason Sherman, Yasmin Shirali, Aman Shrestha, Levi Shultz, Nicholas Shupe, Teri Simmons, Young Sin, Joshua Sisson, Stephen Skinner, Frederick Smeltzer, Tabatha Smith, Chrystal Smith.
Darcie Smith, Tiffany Solomon, Gayla Sossamon, Mikaela Spaulding, Wade Spear, Kelly Stevens, Karen Stevenson, Joyce Stiehler, Grant Swayze.
Yiping Tang, Annick Tchouambou, Doresse Tchuiente, Kayla Terrel, Brandon Thomas, Yanira Thomas, Ryan Thomas, Susamma Thomas, Tiara Thompson, Harriba Tienabeso.
Amber Tillman, Relindis Tita-Gwenjeng, Kemmie Tolbert, Rachel Tope, Diem Tran, Vu Thuy, Hoan Tran, Adam Troutt, Victor Truong, Seth Turbyfill, Jessica Turner, Taishia Tyler.
Sarah Vafadar, Nicholas Valentino, Carolyn Vanaken, Sjoerd Visser, Hung Vo, Justin Voda, Richard Vollmeier
Traci Wade, Daryn Wauters, Brittny Webb, Haley Webb, John Weber, Mary Katherine Weeter, Gavin Wicker, Myka Wilcox, Chelsea Williams, Cassondra Williams, Brittney Williams, Tori Williams, Calvin Williams.
Whitney Willis, James Wilson, Alicia Wilson, Brandee Wilson, Abby Winstone, Abigail Wiseman, Ronald Wiskup, Joshua Woodard, Margaret Wooten, Michael Wormley, Ashley Wyatt, Connor Wynne.
Li Yang, Guohui Yang, Fang Ye, Alexandra Young, Andrew Zerby, Pan Zhao.