Students excited about soccer World Cup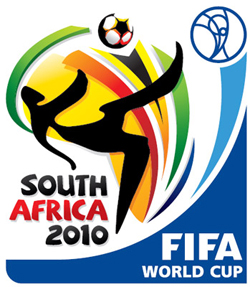 The international tradition, known as the World Cup soccer, is set to kick off June 11 in South Africa.
This will be the first year the Fédération Internationale de Football Association World Cup has been hosted by an African nation.
On campus, many international students feel the pride of their country and excitement in preparation for the games, which favor Brazil and Spain.
According to a 2008 study, students from as many as 58 countries attend OCCC.
Dauren Konyrbayev, Kazakhstan native, said he would be rooting for the Turkish team, the Crescent Stars.
Konyrbayev said, in his opinion, soccer is the biggest sport in the world and the game's passion reaches new heights every year.
"I really support all the teams, and the really interesting and close games is what draws me in the most."
Of course, some students rooting for the home squad, despite the odds, which are 66 to 1 against the U.S. according to Ladbrokes.com, an international betting and gaming firm.
Wesley Okeke, Nigerian native, said he is excited about the World Cup this year and he is rooting for the U.S.
He said even though he is thousands of miles away from his elementary school, seeing his home team, the The Super Eagles play on television gives him a little taste of being right back at home.
K.B. Yeboah, OCCC head soccer coach, said he sees similarities between the professional teams competing in World Cup and his soccer club.
"It is all about determination, commitment and also to be able to have a group of people together as a team and not as individuals to represent this school," Yeboah said.
Yeboah, a native of Ghana, said he would cheer for The Black Stars.
He said watching the World Cup has changed his style of coaching.
"The World Cup allows student athletes here on campus to emotionally play within themselves, and helps us coaches to be more organized in coaching them.
Yeboah said he is now making efforts to better understand players and at the same time make sure they understand him.
Some professors also are excited about the tournament.
Germain Pichop, Business and Macroeconomics professor, said he believes the World Cup's impact goes beyond the field.
"The passion of the crowd is amazing," he said. "It brings everyone together, and the only thing that matters most is the heart."
Pichop's said his favorite team is Cameroon's Indomitable Lions, and thinks his team has an early edge to victory.
"The players are just naturally gifted and the physical labor over the years has paid off for the guys," he said.