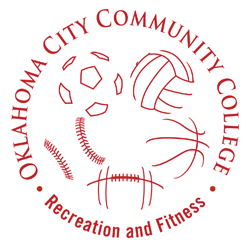 OCCC business major Jennifer Nguyen said she plans to register for OCCC's coed intramural basketball tournament.
"I always like playing basketball," she said. "I played basketball in high school."
Nguyen said she misses regular competition and is looking forward to playing on a team again.
She said she regularly shoots baskets in OCCC's gym and tries to get into a pickup game where she can.
Nguyen said now that she also knows about the club sports, she'll definitely be participating in those as well.
Although sign-ups started the first day of the semester, there is still time to register for OCCC's intramural competitions and for club basketball or flag football, said OCCC's Sports and Recreation Specialist Eric Watson.
Watson said he encourages all OCCC students to participate in intramural events and to take part in the college's more regularly occurring practices and club sports.
Watson said OCCC's club basketball and club football are more recreational but points out that "other schools bring their best so we try to bring our best."
"Those tournaments are competitive. We still want guys to play at a high level and to participate well."
Club sports offer more of a collegiate play experience to student athletes than intramural sports, he said, but aren't governed by the rigidity of the NCAA like the athletics at major universities are.
Watson said those participating in club sports get uniforms, practice often, compete regularly and have the opportunity to prove themselves on a national level.
Sports Assistant Matthew Wright said in the past two years, OCCC's flag football club has competed in tournaments in Arkansas and will compete in Stillwater this year.
The intramural basketball tournament is set to begin Thursday, Dec. 4. The flag football season will run from Wednesday, Sept. 10 to Wednesday, Oct. 8.
Wright said it's best to register early in the semester and to attend the meetings.
To register for any of OCCC's intramural sports, see schedules, rules and meeting times, or to register for club sports go to IMLeagues.com.
For more information contact Wright at matthew.j.wright@occc.edu or call 405-682-1611, ext. 7684.