Students, employees receive help with vehicles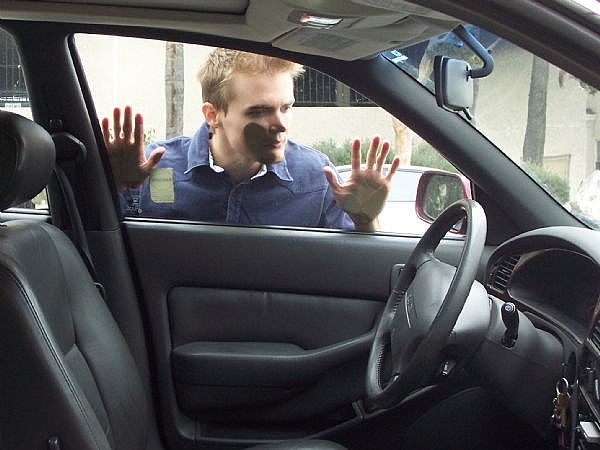 As colder weather approaches, it seems more frequent for students to return to vehicles with dead car batteries or to accidentally lock their keys in their cars, said OCCC Police Officer Jimmie Watts Jr. However, he said, students can rest easy as the Campus Police Department is available to help when that happens.
Watts said there is always an officer or security staff member ready to provide jump starts, assist in unlocking doors or airing up tires.
Watts said campus police are not allowed to change tires or assist with any mechanical issues with vehicles due to liability reasons.
In order for students to retrieve keys from a locked car, they must provide the location of their keys inside the car, their driver's license and once the car is opened, they must show the police officer or security officer a copy of proof of insurance or registration to the vehicle with either their name or their parents' name on it, he said.
Watts said these steps are taken so campus police don't inadvertently aid in a car theft.
Also, he said, the Campus Police Department can call a tow truck and wait with the student until it arrives.
Watts said there was one instance in which a student had locked the keys in the car when it was pouring down rain.
"We put on our raincoats and got out there and got the car unlocked for them," he said.
In most cases, Watts said, keys are left in the ignition or in the seat in plain sight. OCCC Campus Police Department unlock doors and jump start cars on average a dozen times a week.
At times, there may be as many as three students during one shift who need their car doors unlocked.
Students can reach the campus police department at 405-682-7872, 24 hours a day, seven days a week, Watts said. The office is located on the first floor in the Main Building just behind the OCCC Coffee Shop.