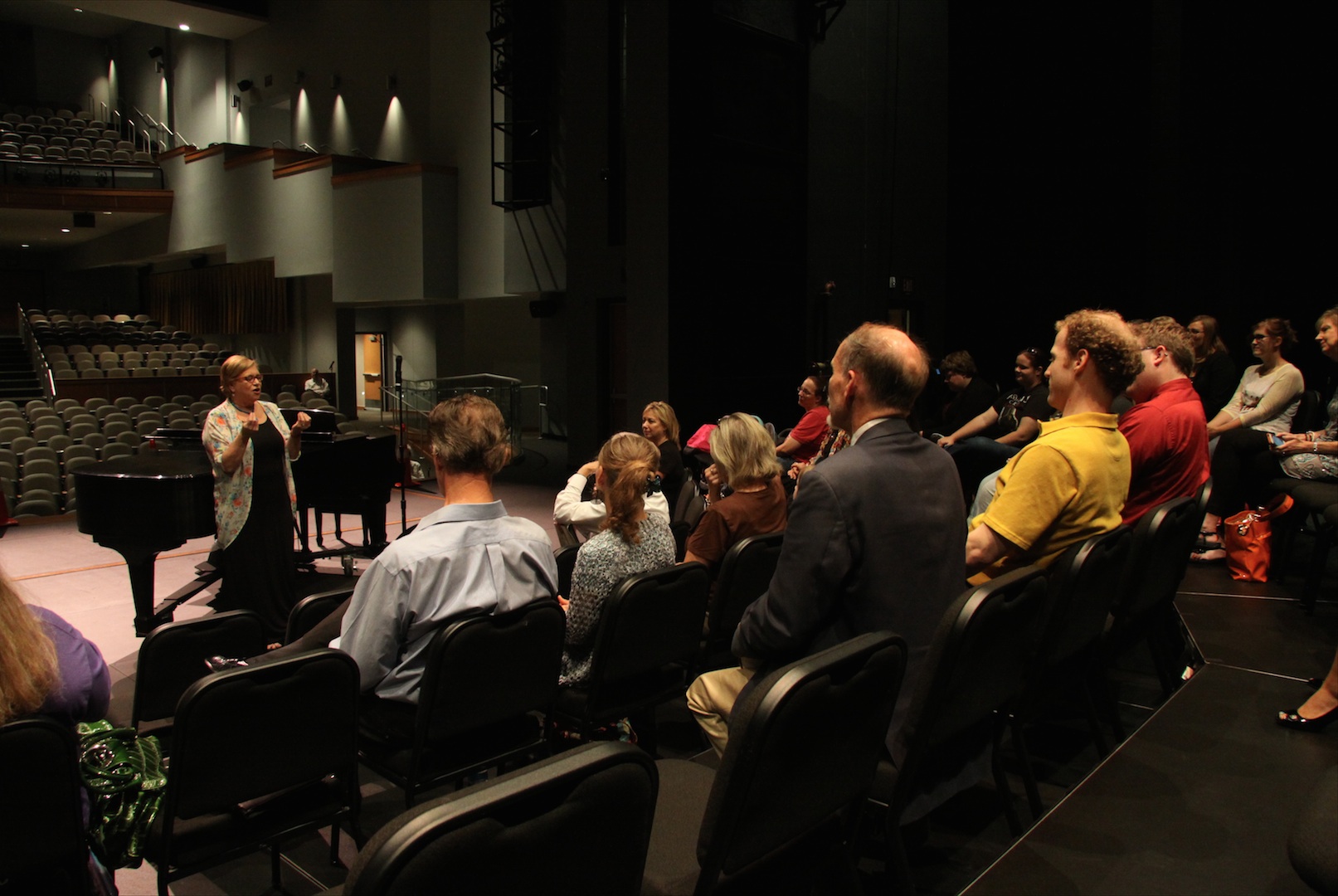 Entering OCCC's Visual Performing Arts Theater to the sound of gentle serenades, one might think they'd stumbled upon a Sunday morning church service — and it was pretty darn close.
From noon to 1 p.m. Tuesday, Sept. 16, gospel music superstar Sandi Patty hosted a free voice master class for more than 30 people before performing her "Everlasting" tour at 7:30 p.m. the same evening.
A critically-acclaimed performer boasting Grammy awards, four Billboard Music Awards, three platinum records, five gold records and 11 million units sold, Patty offered advice to music students after they performed personal song selections.
Theater Arts major Taylor Reich, who performed the song "Once Upon a Time" from the musical "All American," said attending Patty's class was a fun and beneficial experience overall.
"It's fun to know someone can [perform] for a living and have them prod you in the right direction," Reich said.
Reich, who's been taking voice lessons at OCCC for two years, he said, intends to heed what he learned in Patty's voice master class next time he's onstage.
Music Performance major Kelli Smid said she was glad she had the opportunity to receive Patty's professional opinion.
"It's definitely a change whenever you get to work with somebody who's actually professional and does it for a living everyday," Smid said.
"It's as if you're doing your job every day — just going to work — and suddenly, you get to go where it all started and get to learn from the people who do it all the time," she said. "It was much different."
Smid is an eclectic vocalist, she said, and will sing just about anything. She said she's been performing in OCCC's chamber and concert choirs for two years.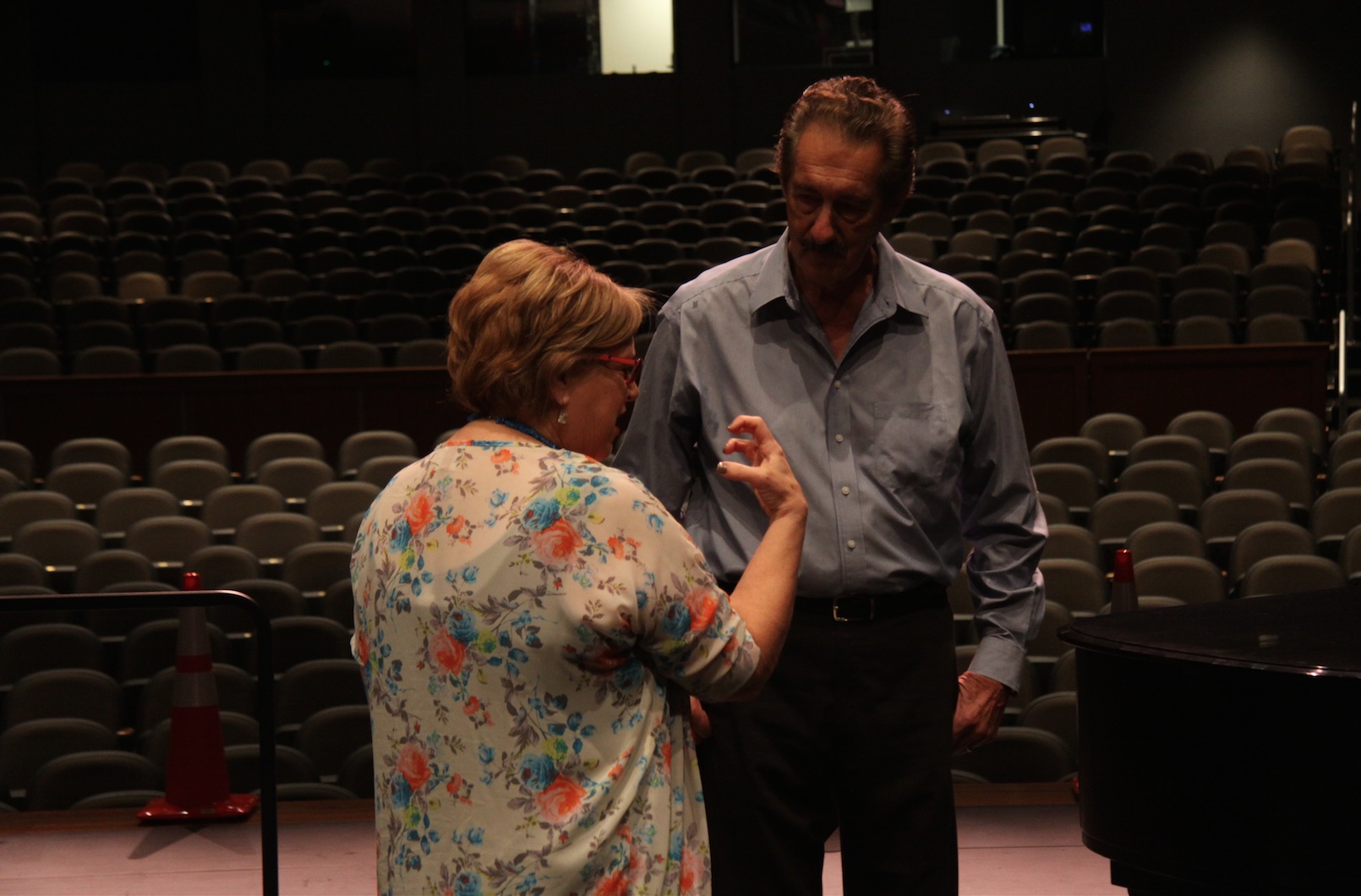 To learn more about Patty, visit http://sandipatty.com.
For more information about events held in OCCC's VPAC Theater, contact the Cultural Programs office at 405-682-7576.