Student speaks on 'life-changing' service learning experience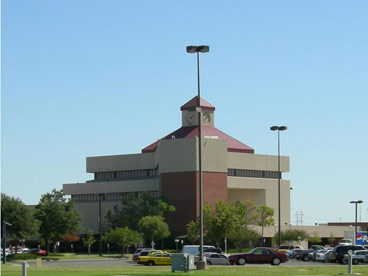 For pre-nursing major Nikki McKiel, service learning at OCCC has proved to be a life-changing experience.
McKiel said that preparing gifts for the needy or disaster-stricken families at Christmas Connection has been the most influential experience for her. McKiel spoke to a group of journalism students recently about the value of being an unpaid worker in the community.
She said when she works as a volunteer sorting through donated items, she usually doesn't see things she would want.
"But then it hits that this may be all that they have," McKiel said with tears in her eyes.
The Christmas Connection runs year round and helps low-income families or families that have faced disaster by providing clothes, household goods, and other needs, including Christmas gifts around Christmas time.
Assistant Student Life Director Amy Reynolds, who organizes OCCC's serving learning activities, recalls her most eye-opening experience at the Regional Food Bank.
"We were there for four hours and we sealed over 4,000 pounds of frozen spinach," Reynolds said. "You go and you automatically know the impact that you're having."
Student Life takes 20 to 25 students to the Regional Food Bank twice a semester.
The next service day opportunity will be on Saturday, April 14.
"We will be volunteering with Special Olympics in Norman. We will be packing up ribbons, helping with check-ins, helping man stations, and really being there to support and encourage participants," Reynolds said.
"We call it service learning here at OCCC because you have the opportunity to learn as you go," said Reynolds. "You're not just being beneficial to the community but you're actually getting something out of that experience."
The Civic Honors program is a valuable opportunity for students to gain these types of experiences while achieving recognition. Students who complete 50 hours of service learning within a two-year period are recognized with honors at graduation. Signing up for Civic Honors can be done by stopping by the Student Life office and speaking with a director.
Service learning shows that you care about your community, know how to take initiative, and shows employers and colleges that you have experience in working with the community, Reynolds said.
Student Life offers eight service days each fall and spring semester. Signing up is easy and can be done by going online to www.occc.edu/StudentLife.
For more information on Civic Honors, service learning, or the participating organizations, contact Amy Reynolds by phone 405.682.1611 or email my.e.reynolds@occc.edu.
To contact Paris Burris, email onlineeditor@occc.edu.