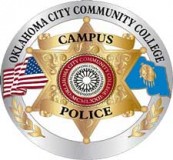 A student hit by a car mirror, a small dog left in a hot car, and a controlled substance incident were reported to campus police recently.
Officer P.T. Solinski was called to take a report around 3 p.m. Aug. 20 after Student Carson Hopkins reported being struck by a car's mirror as he crossed Regents Boulevard on his way to the library. The car did not stop.
Hopkins was able to partially identify the tag number of the car and describe it, but said he did not see the driver. He requested an ice pack but declined EMSA transport. An investigation is ongoing.
On Aug. 26, Officer Daniel Piazza responded to an animal welfare call in parking lot A.
A chihuahua was reported to have been left inside a gray 2004 Dodge Durango with the windows barely rolled down.
When Piazza arrived, the owner of the SUV was sitting inside with the dog. Her name was redacted from the report.
The owner told Piazza the dog had been left in the SUV for 45 minutes. Piazza said the dog appeared to be OK.
According to the report, Piazza explained to the woman that "possible legal actions could be taken against her." He said the woman apologized and was released with no further action taken.
Around noon on Aug. 24, a small bag with possible marijuana remnants was found on the base of a hand sanitizer dispenser in the Library by employee Taylor Atherthon.
Sgt. Jeremy Bohannon examined the bag, but said he couldn't detect any specific odor. He said security cameras in the area don't show the dispenser, so a suspect could not be identified.
Bohannon said the substance was removed with a tissue, photographed, and sent to the OSBI to be destroyed.
Names were redacted on some reports under the direction of Marketing and Public Relations Director Cordell Jordan who said names are redacted "according to OCCCPD Standard Operating Procedures involving information released and information withheld."
To obtain a copy of the procedure, email cjordan@occc.edu.
To contact campus police, call 405-682-1611, ext. 7747.
For an emergency, use one of the call boxes located inside and outside on campus or call 405-682-7872