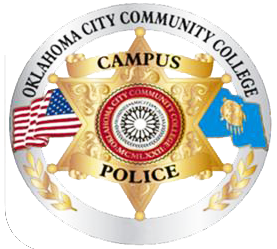 Recent crime reports include a stolen backpack and a stolen name plate.
A student's backpack was taken after he left it unattended in the Math Lab.
At approximately 4 p.m. on Aug. 26 OCCC student Quinton Mountain, 21, reported his backpack had been stolen from the lab located on the second floor of the SEM Center.
According to the report, Mountain said about an hour after he entered the lab, he left his backpack unattended at a table to go to the bathroom. When he returned, he said, the backpack was missing.
The backpack was worth approximately $300. It contained Mountain's wallet, books and diabetic equipment.
After reviewing video footage, Officer Patrick Martino was able to determine a suspect.
He said a man drove a motorcycle onto campus at 2:56 p.m. The suspect took Mountain's backpack at 3:49 p.m. and immediately left campus.
Martino was not able to identify the suspect by name, but said he is in his early- to mid-20s, approximately 6 feet tall, wearing a hat, white tank top, shorts, and boating shoes.
Additional information is available in a supplemental report that was requested but not provided.
Physical Science Division Secretary Jennifer Gilbertson reported the nameplate on her office door in 2E6-SEM was missing.
At 9:45 a.m. Aug. 27, Officer David Madden was called to the Science and Math Division office to meet with Gilbertson.
According to the report, she was not sure when she had last seen the nameplate, but noticed it was missing on Aug. 25.
Madden said the area was not able to be seen on surveillance video.
To contact campus police, call 405-682-1611, ext. 7747.
For an emergency, use one of the call boxes located inside and outside on campus or call 405-682-7872.