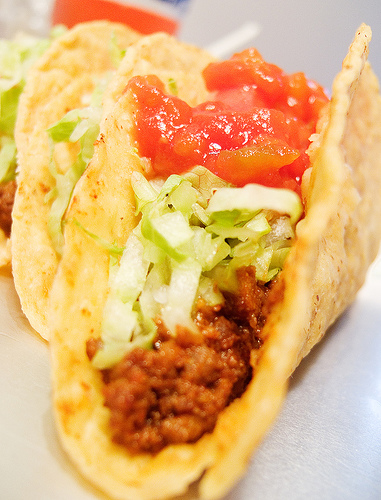 Jill Lindblad, Service Learning and Student Life programs coordinator, said students can look forward to the continuation of Taco Tuesday and other upcoming events sponsored by Student Life this semester.
Tuesday, Jan. 18, will start off the first day of classes and the first Taco Tuesday of the new semester. Tacos will be given out in the Union foyer at noon and continue while supplies last.
"We wanted to surprise the students and do something they would appreciate," Lindblad said.
Along with free tacos, Student Life will hand out calendars showing the dates of upcoming events throughout the semester.
According to Lindblad, these events include "Brown Bag luncheons and Relationship U meetings, designed to help students develop and maintain healthy relationships." Students are encouraged to drop by for a taco and calendar.
"The tacos are funded by student fees and purchased from Carson's Catering and Foods Concepts," Lindblad said. "We typically order 200 beef tacos. We don't want anyone to feel excluded."
Student Life will sponsor Taco Tuesday the first Tuesday of every month this spring, she said.
For more information, contact Student Life at 405-682-7523.